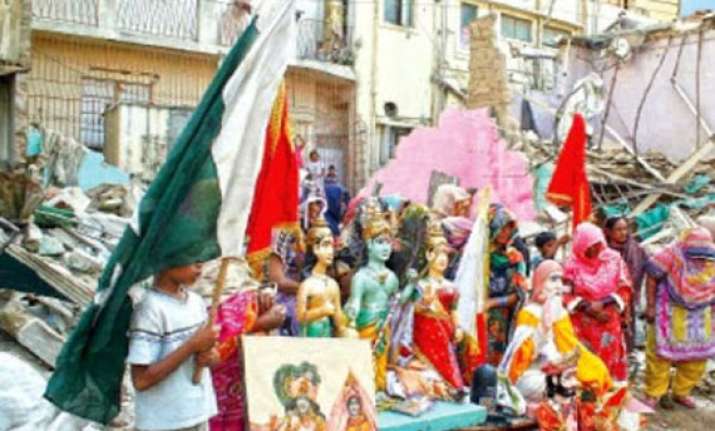 Karachi, Dec 3 : In a hurried operation on Saturday, a builder demolished a century-old Hindu temple in Soldier Bazaar  Karachi while the Sindh High Court was hearing a petition seeking a stay order, The Express Tribune reported.
Apart from razing down the pre-partition Shri Rama Pir Mandir, the private builder also demolished four houses located next to it. Nearly 40 people became homeless as a result.
"They destroyed our mandir and humiliated our gods," said an angry Prakash, pointing towards the huge debris of concrete, stones and walls of the temple.
The demolishing team did place the statues of four Hindu deities on the side but the residents accused them of taking away their gold jewellery and crowns.