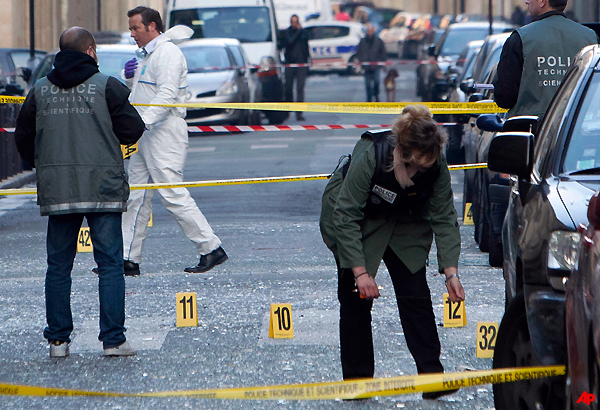 Paris, Mar 22: A package bomb exploded at the Indonesian Embassy in Paris on Wednesday, causing minor damage but no injuries, police and Indonesia's foreign minister said.
A Paris police official said an employee at the embassy discovered a suspicious package and stepped back in time before exploded. There was minor damage to a window but no injuries, the official said.
The official was not authorized to be publicly named according to Paris police policy.
The source of the package is not immediately clear.
Police are on site at the embassy in an elegant neighborhood of western Paris.
"We are obviously deeply concerned by the explosive explosion in Paris which occurred earlier this morning at approximately 5:15 a.m. at our facility in our embassy in Paris. We're yet to ascertain whether the explosion actually directed against Indonesia embassy or whether by coincidence it was located or took place by the embassy," Indonesia's Foreign Minister Marty Natalegawa said.
Natalegawa said there were no injuries in the attack but a window was broken.
Asked whether the embassy would be closed, the minister said the embassy would remain vigilant but the bomb wouldn't "deter us from going on with the business of our activities."
He said it was too early to say whether there was any link between Wednesday's mail bomb and an attack on a Jewish school in southern France earlier this week that left three children and a rabbi dead.