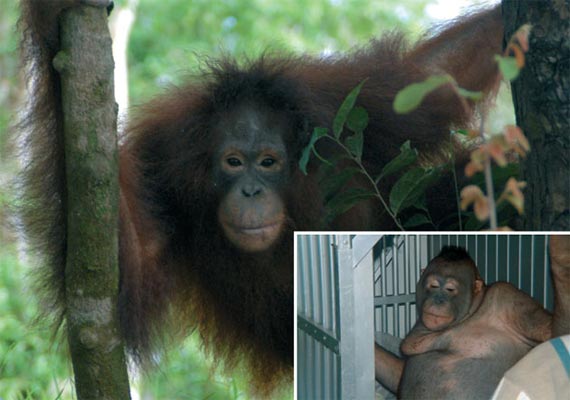 Indonesia: Borneo Orangutan Survival Foundation found a completely shaved orangutan chained to a wall, lying on a mattress in a prostitute village in Borneo, Indonesia. The Orangutan name is Pony. Pony has spent half of his life with prostitution.
She was shaved completely to be used as a prostitute. Apart from forced prostitution, she also suffered different kinds of abuses.
The constant shaving of her fur left her skin blemished and irritated. Mosquitoes were constantly biting her, and the bites would often become infected.