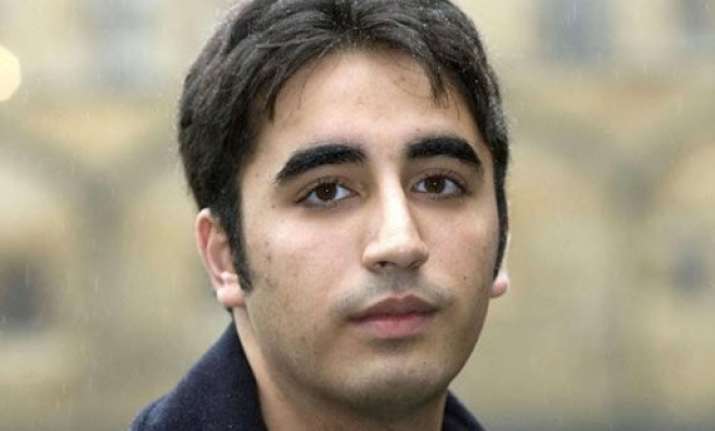 Islamabad: Pakistan Peoples Party (PPP) Chairperson Bilawal Bhutto Zardari faces threats to his life from the Jundallah militant organisation, media reported Tuesday.
The government of Sindh has ordered law enforcement agencies "to ensure extreme vigilance" and take "special measures" to secure Bhutto, Dawn online reported.
The provincial government, in what was intended as a confidential letter, shared intelligence of a plan being formulated by the group to target the PPP chairperson.
However, the leaked letter stated that details regarding the date, time, place and method of the attack were still unknown.
Directives by the Sindh government for additional security measures for Bilawal were sent to the headquarter of Pakistan Rangers and to the office of the Inspector General of Sindh Police.
News of the latest threat comes as Bilawal is scheduled to address supporters at the mausoleum of Mohammad Ali Jinnah Oct 18 in Karachi.
On Oct 18, 2007, Bilawal's mother and former prime minister Benazir Bhutto was attacked in twin blasts in Karachi's Shahrah-i-Faisal district.
Jundallah is an Islamist terrorist organisation operating from Pakistan's Balochistan province and is associated with the Tehreek-i-Taliban Pakistan (TTP) and Al Qaeda.