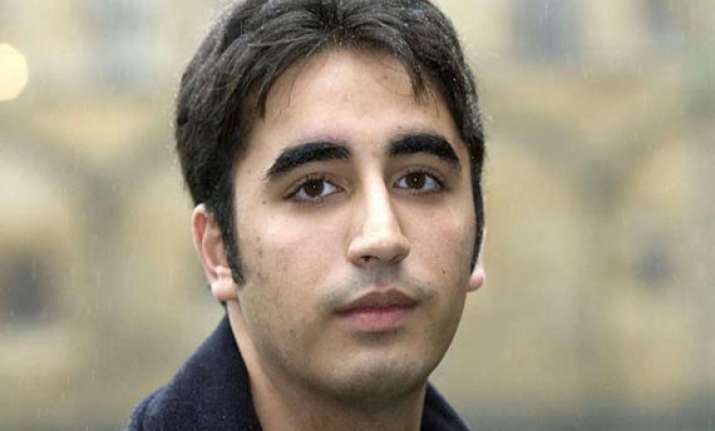 Karachi: Pakistan People's Party leader Bilawal Bhutto Zardari today lashed out at cricketer-turned-politician Imran Khan, describing him as a "coward" who makes excuses for terrorists.
The 25-year-old Bilawal said the PPP was not like the Pakistan Tehrik-e-Insaf led by the "cowardly" Khan.
He told a group of charged supporters here that Khan"stood outside a church and made excuses for the terrorists who were responsible for the attack" in Peshawar that killed over 80 people on September 21.
He was referring to the attack on All Saints Church in Peshawar by two suicide bombers that was claimed by a Taliban faction.