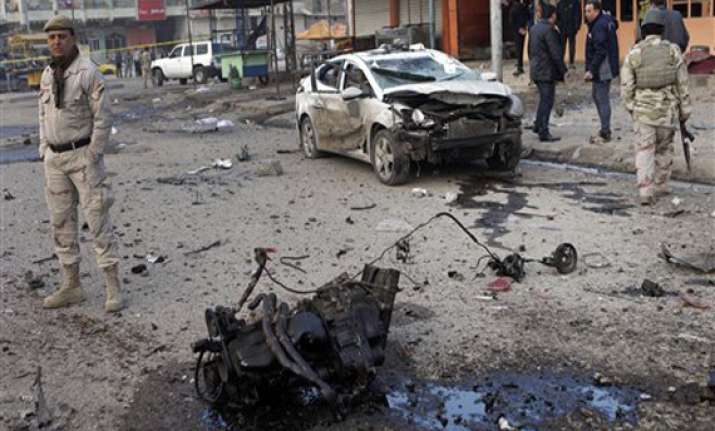 Baghdad, Jan 26 : Insurgents stepped up attacks around Iraq on today, killing 17 people around the country, including 10 in a bombing attack on a house of two policemen and their families in central Iraq, police and hospital officials said. 

At least 190 people have been killed in a wave of attacks by since the beginning of the year, raising concerns that the surge in violence and an escalating political crisis might deteriorate into a civil war, just weeks after the US military withdrawal.

Most of the dead in the wave of attacks have been Shiite pilgrims and members of the Iraqi security forces. 
Two bombs planted at an entrance to a popular cafe in predominantly Sunni district of Sadiyah in southwestern Baghdad, killing three people and wounding 17 others, police officials said. A police officer was shot dead in the same neighbourhood.

In Yarmouk, a mostly Sunni district in western Baghdad, gunmen killed a real estate agent and two clients, police said. They did not know the motive for the attack. 
This morning, insurgents blew up a house where two policemen brothers lived with their families in Hamia area, about 50 kilometers south of Baghdad, a police officer said. 

The house was leveled when insurgents detonated bombs they had planted around it at 1:00 a.m.

Both policemen, two infants and four women were among the dead, he said. A doctor at a nearby hospital confirmed the casualties.

All officials spoke on condition of anonymity because they were not authorised to brief reporters.