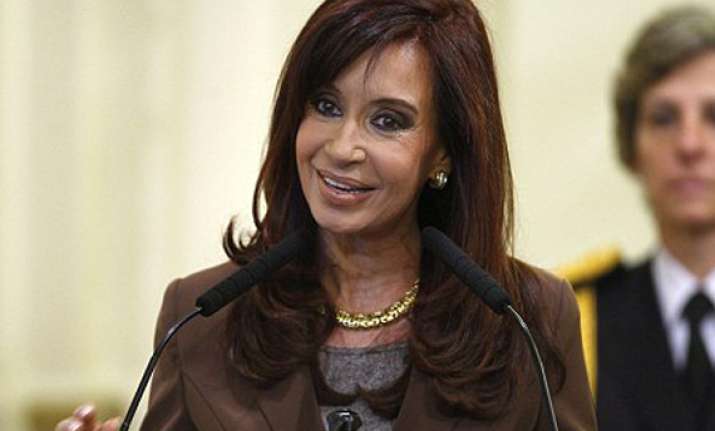 Buenos Aires, Dec 28: Argentine president Cristina Fernandez de Kirchner has thyroid cancer and will undergo surgery next month.

Her government announced the news of the 58-year-old's illness yesterday and said that the cancerous cells had not spread.

Fernandez will undergo an operation which is scheduled to take place on January 4 and she is expected to take leave from her duties until Jan 24.

'The thyroid gland will have to be removed,' said Buenos Aires-based cancer specialist Julio Moreno. 'The prognosis is very good. The chances of being cured are 90 to 98 per cent.'

Fernandez was easily elected to a second four-year term in October, vowing to deepen her unorthodox policies despite complaints from business leaders who say her heavy-handed management of the economy is stiffling investment.
 
She was diagnosed with a papillary carcinoma which was detected last week during a routine check.

It is the most common type of thyroid cancer and normally affects people under the age of 40, especially women.