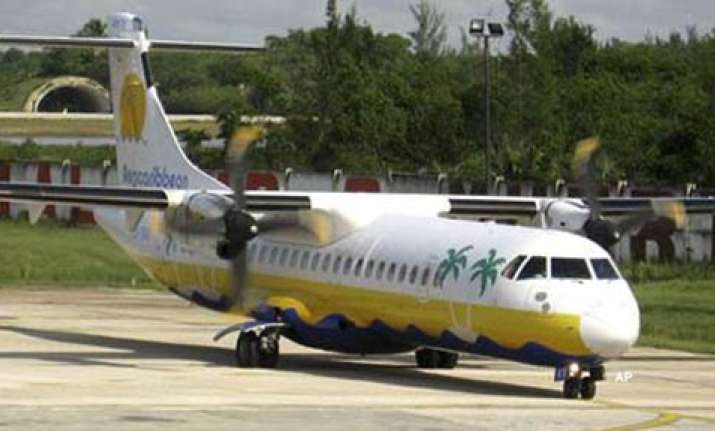 Havana, Nov 5: A Cuban airliner flying from the eastern city of Santiago de Cuba to the capital crashed after declaring an emergency Thursday evening with 68 people aboard, including 28 foreigners, state media reported. There was no immediate word on whether any survived.
AeroCaribbean Flight 883 went down near the village of Guasimal in Santi Spiritus province, carrying 61 passengers and a crew of seven, state television said. It said 28 passengers were foreigners, but did not give a breakdown of nationalities.
State media said the names of those on board would be released later.
The twice-a-week flight goes from Port-au-Prince, Haiti, to Santiago de Cuba to Havana. It had been due to land in the Cuban capital at 7:50 p.m, but reported an emergency at 5:42 p.m. and subsequently lost contact with air traffic controllers.
State media said that the plane was an ATR-72 twin turboprop and that the crash site was not far from the Zaza reservoir, the largest in Cuba. It said authorities had mobilized doctors and emergency workers in the rural area, which is about 220 miles (350 kilombers) east of Havana.
At Havana's national terminal, relatives of those on board the plane were kept isolated from other passengers and journalists.
"This is very sad," said Caridad de las Mercedes Gonzalez, who was manning an airport information desk. "We are very worried. This has taken us by surprise."
State media gave no details on what happened to the airliner, saying only that the cause of the crash was being investigated. AP