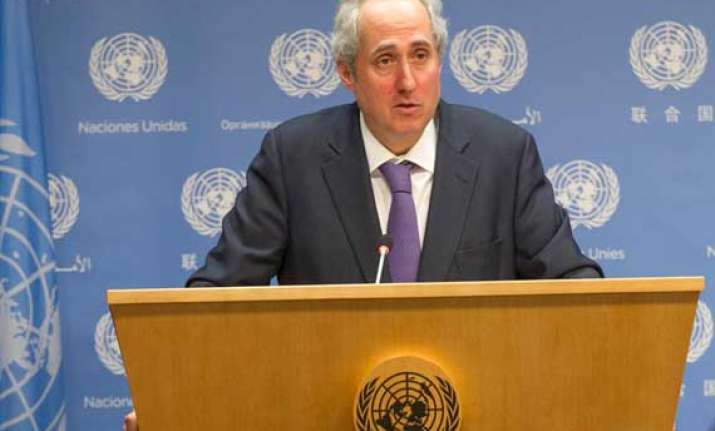 United Nations : Almost half a million people across the world lost their lives in 2012 as a result of intentional homicide, with the highest murder rates logged in the Americas and Africa, and the lowest in Europe, Asia and Oceania, the UN Office on Drugs and Crime (UNODC) has said.
"Men made up almost eight out of every 10 homicide victims, while women accounted for the vast majority of domestic violence fatalities," Xinhua quoted UN spokesperson Stephane Dujarric as saying at a daily news briefing here Thursday.
"The report also indicates that 95 percent of the perpetrators are men and that over half of all homicide victims are under 30 years of age."
"There is an urgent need to understand how violent crime is plaguing countries around the world, particularly affecting young men but also taking a heavy toll on women," said Jean-Luc Lemahieu, the director for policy analysis and public affairs at UNODC, during the launch of the agency's Global Study on Homicide in London Thursday.
While almost 15 percent of all homicides stem from domestic violence, more than two thirds of domestic violence fatalities are women, the study showed.
"Home can be the most dangerous place for a woman," Lemahieu said. "It is particularly heart-breaking when those who should be protecting their loved ones are the very people responsible for their murder."
Over half of all homicide victims are under 30 years of age, with children under the age of 15 accounting for just over eight percent of all homicides, the study said.