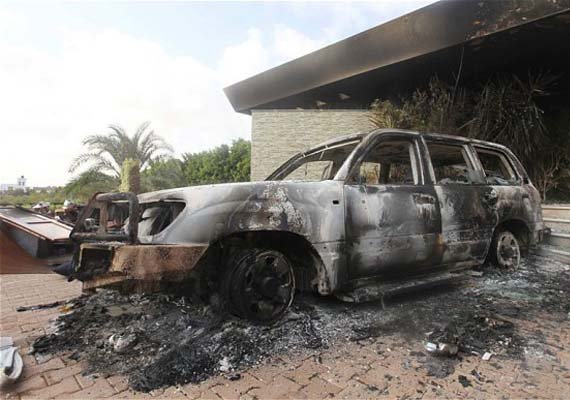 Tripoli: At least 28 people were killed Sunday in offensive between Libyan army units backed by armed supporters of retired Major General Khalifa Haftar and Islamist militants in the Libyan city of Benghazi, military said.
"The army continues military operations against the Islamist militants. A number of army units today broke(Sunday) into houses of militants suspected of violence in the city in the past few months, " Xinhua quoted Libyan army spokesperson Ahmad Al-Mismari as saying.
"The army has gone through fierce battles in different parts of the city, especially in the western entrance where the camp of the Islamist militia 17 February Brigade is located," Al-Mismari added.
Eyewitnesses said that the army surrounded the city centre where army units have broken into houses of the wanted militants, and armed citizens also burned and destroyed houses of the militants.
The death of the 28 people makes the death toll rise to 170 people since the beginning of the army attack on Oct 15.