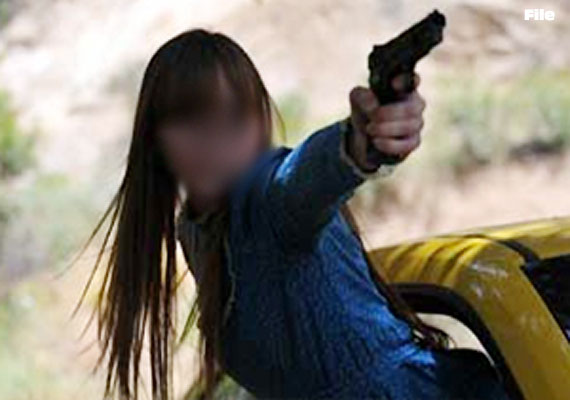 Lahore, Oct 19: Three people were injured in Lahore when a 20-year-old girl opened fire at her boyfriend after he refused to marry her, police officials said on Friday.
Asia, who worked in a factory in Sanda area of Lahore, was in a relationship with her co-worker 22-year-old Mohammad Faisal.
"The affair between them continued for a year or so, following which Faisal started to avoid her," a police official quoted Asia as saying.
"Faisal promised to marry me but he stopped taking interest in me. I was upset for the past few days after he told me that he was going to marry another girl," Asia told the police.
On Thursday, Asia arranged a gun and some bullets and opened fire at Faisal and his friend, Mohammad Shakir, outside the factory where they worked.
The firing injured both men and a passerby.
Asia tried to flee but she was overpowered by passersby and handed her over to police.
The injured men were taken to Mayo Hospital, where doctors described Faisal's condition as critical.