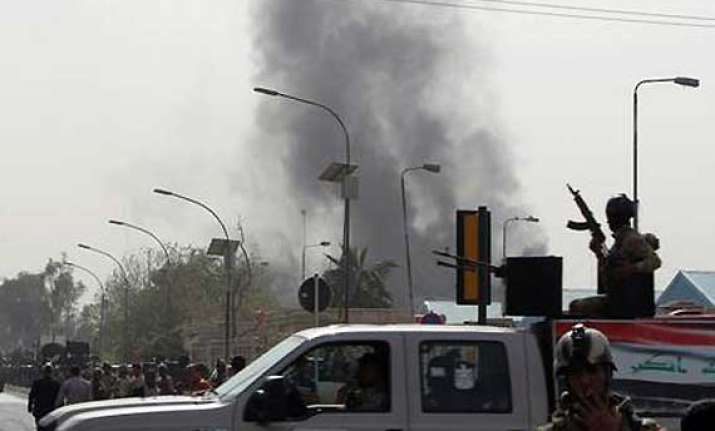 Baghdad: At least 20 people were killed and 68 others wounded in violent attacks in and around the Iraqi capital of Baghdad Monday, a police source said.
The deadliest attack occurred in the area of Abu Dsher in southern Baghdad when two car bombs exploded, leaving four people killed and 16 others wounded, the source told Xinhua.
A policeman was killed and another seriously wounded when a roadside bomb hit a police car on Palestine Street in eastern Baghdad, the source said, adding that five people were wounded when a car bomb exploded near a popular market in the area of Sadr City in eastern Baghdad.
Earlier, in the town of Mahmoudiyah, a suicide bomber detonated his explosive-laden car also near a market, killing at least four people and wounding 15 others.
Another car detonated in Mahmoudiyah, leaving a civilian dead and 11 others wounded, the source said.
In a separate incident, a car bomb went off at Baladiyat district in the eastern part of Baghdad, leaving two people dead and nine injured.
A car bomb exploded in Baghdad's northern district of Hurriyah, killing at least four civilians and wounding nine others, the source said.
Separately, police found four bodies at a house under construction in al-Furat district in southwestern Baghdad. The handcuffed victims were shot in the head and chest, the source said.
Also in the capital, two people were wounded when a gunman threw a hand grenade on a civilian car in Adhamiyah district in northern Baghdad, he added.
Iraq is witnessing its worst violence in recent years. According to the UN Assistance Mission for Iraq, 8,868 Iraqis, including 7,818 civilians and civilian police personnel, were killed in 2013, the highest annual death toll in years.