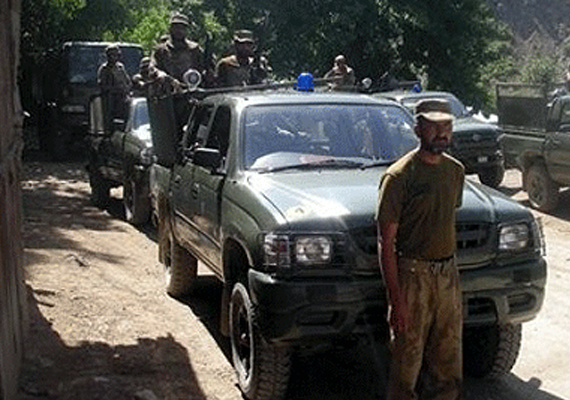 Islamabad, Feb 18: Seventeen pro-Taliban militants, a soldier and three members of a pro-government militia were killed in a clash on Friday in Pakistan's restive northwestern Khyber tribal region, officials said. 

The clash erupted when troops and the anti-Taliban 'lashkar' or militia launched a joint operation in Spindand area of Khyber Agency, which borders Afghanistan. 

At least 17 militants were killed in the clash in the fighting along with a soldier and three members of the lashkar, officials told the media.

Two security personnel and four members of the lashkar were injured, they said.

The joint operation by the troops and the militia was directed against the Lashkar-e-Islam, a banned pro-Taliban group.

Pakistani troops have conducted several offensives in Khyber Agency but have been unable to control the activities of groups like the Lashkar-e-Islam.