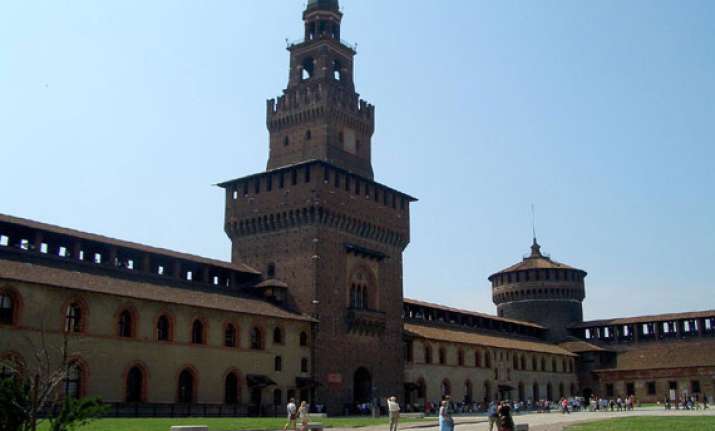 Rome: Three small artworks of the 15th century have been stolen from the picture gallery of the iconic Sforza Castle in Italy's Milan, media reports said on Sunday.
The paintings belong to the Milan municipality and were found disappeared from the picture gallery by security guards Saturday, Xinhua reported.
The artworks, depicting male faces and each measuring 25 cm by 25 cm, are attributed to an anonymous painter from the northern town of Cremona.
These works are of little economic value - around 5,000 euros (or $6,621) each - but of great historical value and satisfaction for visitors, because they give the idea of that period's custom and fashion," the person responsible for the picture gallery Francesca Tasso was quoted as saying by Milan-based Il Giorno newspaper.
The paintings, made in series and not unique works, used to be placed between the beams supporting the room ceilings of Renaissance palaces, and typically portrayed men or women in Renaissance costumes.
Tasso said the theft, the first at the Sforza Castle's picture gallery since the 1980s, may have been "studied" because the burglars knew there were no surveillance cameras directly pointing at the three paintings.
Authorities have ordered a search to trace the paintings, a statement from the Milan municipality said.
The northern business capital is due to host the next world exposition which will begin in May, and has pledged to showcase many works of art from the Italian cultural heritage among the major attractions of the six-month event.