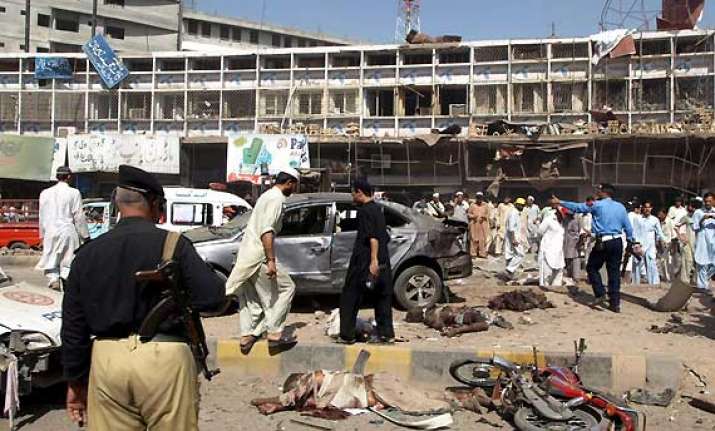 Peshawar: A Taliban suicide bomber rammed an explosives-laden vehicle into the headquarters of a pro-government militant commander in northwest Pakistan today, killing at least 15 people.
The bomber targeted the office of warlord Mullah Nabi Hanafi in Orakzai tribal region. Hanafi was not in the compound at the time of the attack.
Militants fired at the compound before the bomber detonated the explosives packed into the vehicle. A building collapsed because of the powerful explosion and the compound was destroyed.
The Tehrik-e-Taliban Pakistan (TTP) claimed responsibility for the attack.
Hanafi led the Hangu chapter of the TTP before he switched sides and joined the government's counter-insurgency efforts, media reports said.
He had earlier said his group was on the TTP's hit list since the militants want to seize control of Hangu, Kohat, Orakzai Agency and parts of Kurram Agency.