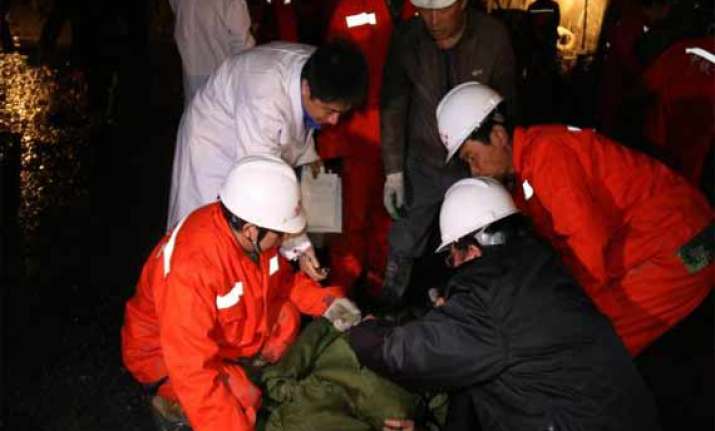 Beijing: Fourteen workers were rescued out of a railway tunnel collapse in China's Yunnan province early Sunday following over five days of rescue operation.
The survivors were sent to a hospital nearby for medical treatment and psychological counselling according to their conditions, Xinhua quoted authorities as saying. However, one person remains missing and the rescue operation continues.
The tunnel collapsed on Monday evening in Funing County of Zhuang and Miao prefecture of Wenshan, trapping 15 workers.
Rescuers drilled a hole in the collapsed tunnel and managed to send food, water and flashlights to the workers.
The tunnel, known as Funing No. 1 tunnel, is on a pivotal railway linking Yunnan with south China's Guangxi Zhuang region.