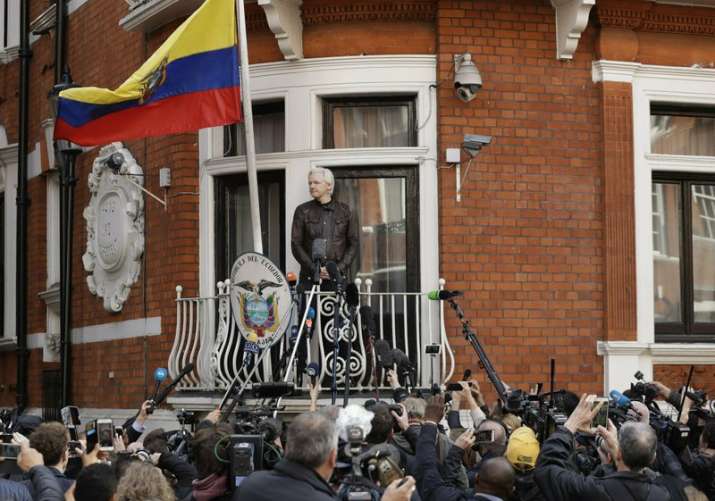 Julian Assange, the founder of WikiLeaks, was arrested in London on Thursday after the government of Ecuador withdrew him asylum. 
Assange, infamous across the globe for publishing state secrets that embarrassed governments had been under the protection of the Ecuadorian Embassy in London for almost seven years. 
Assange was wanted by British police for skipping bail in August 2012, while he was under investigation for sexual assault and rape in Sweden.
URGENT

Julian Assange did not "walk out of the embassy". The Ecuadorian ambassador invited British police into the embassy and he was immediately arrested.

— WikiLeaks (@wikileaks) April 11, 2019
London's Metropolitan Police said the Ecuadorian government had withdrawn asylum for Assange, adding that officers has been "invited into the embassy by the ambassador."
In a statement, police said Assange has been taken into "custody at a central London police station where he will remain, before being presented before Westminster Magistrates' Court as soon as is possible."
The Australian national has maintained that if forced to surrender to authorities he would eventually be extradited to the US to face charges.
WikiLeaks has repeatedly claimed that the Justice Department is building a criminal case centered on the leaking of Democratic emails hacked by the Russians in the 2016 election.