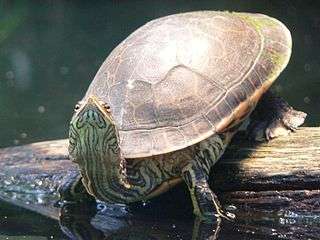 Washington: Contrary to the belief that turtles used and evolved their shells in order to protect themselves, findings of a new study reveal that the shells are used as a tool for burrowing underground to hide from the harsh ancient South African environment.
According to the researchers, no other living vertebrate has the capability of drastically changing its body to form such an impenetrable protective structure as the turtle.
Researchers suggested that the broad ribbed proto shell on the earliest partially shelled fossil turtles were not meant for protection but for escaping harsh climatic conditions.
According to lead author of the study Tyler Lyson, Paleontologist Denver Museum of Nature & Science in Colorado, US, "The earliest beginnings of the turtle shell was not for protection but rather for digging underground to escape the harsh South African environment where these early proto turtles lived."
The evolution of the turtle shell has always confused scientists.
"We knew from both the fossil record and observing how the turtle shell develops in modern turtles that one of the first major changes toward a shell was the broadening of the ribs," added Lyson.
The broadened ribs have an impact on breathing and speed in turtles, are used to support the body during locomotion and play a crucial role in ventilating the lungs.
"The integral role of ribs in both locomotion and breathing is likely why we don't see much variation in the shape of ribs," said Lyson.
"The ribs of whales, snakes, dinosaurs, humans, and pretty much all other animals look the same. Turtles are the one exception, where they are highly modified to form the majority of the shell," he said.
A big breakthrough came with the discovery of several specimens of the oldest (260- million-year-old) partially shelled proto turtle, Eunotosaurus africanus, from the Karoo Basin of South Africa.
Several of these specimens were discovered by Roger Smith and Bruce Rubidge from the University of Witwatersrand in South Africa.
The most important specimen was found by a then 8-year-old South African boy on his father's farm in the Western Cape of South Africa.
This specimen, which is about 15 cm long, comprises a well preserved skeleton together with the fully articulated hands and feet.
The study was published in the journal Current Biology.
(With agency inputs)