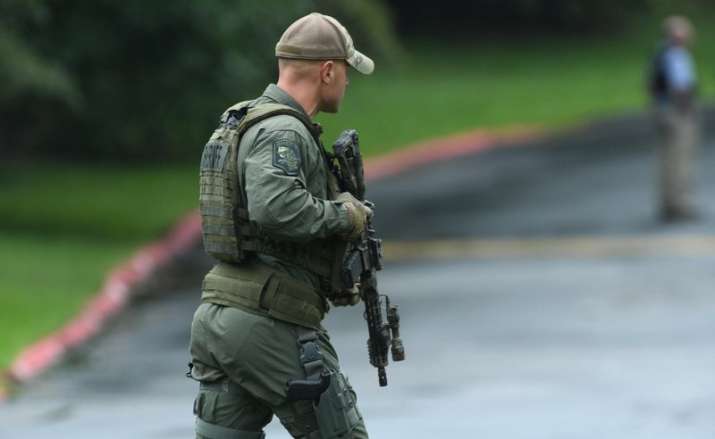 At least three people were killed in a shooting in the United State's Maryland. The shooting which reportedly took place at a company's distribution centre in Harford. Law enforcement officials say the lone suspect in a shooting at a Rite Aid distribution center in northeast Maryland is in custody in critical condition.
Harford County Sheriff Jeffrey R. Gahler says there is no longer any threat at the site of the Thursday morning shooting. He says there are multiple injuries and multiple fatalities. The law enforcement official, who was not authorised to speak on the issue, earlier told the Associated Press that at least three people were killed in the incident, but stressed that the number was based on preliminary information.
The Harford County Sheriff's Office tweeted that there was a shooting Thursday morning (local time) in the Perryman area that involved "multiple victims." They warned that the situation was  fluid and asked people to avoid the area.
Meanwhile, the FBI's Baltimore field office tweeted that it was responding and assisting the sheriff's office with an active shooter situation. 
A spokeswoman for Rite Aid said a shooting had taken place on the campus of a company distribution center in Aberdeen, Maryland. Spokeswoman Susan Henderson told The Associated Press on Thursday morning that the shooting happened at a support facility adjacent to a larger building.
Henderson said that the company cooperated with the investigation.