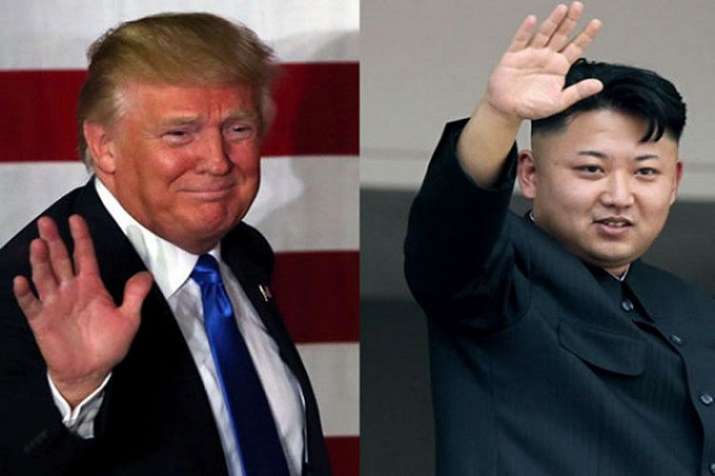 US President Donald Trump is likely to meet North Korean supremo Kim Jong-Un in Singapore in mid-June for the much-anticipated summit between the two leaders.
US President Donald Trump had earlier floated the idea of hosting the summit in the Demilitarized Zone (DMZ) along the border between the two Koreas, but reports suggest that both the sides have chosen Singapore as the preferred host.
Other possible sites included Mongolia and Switzerland.
Preparations for the landmark summit between Trump and Kim Jong-Un have gathered momentum after the Inter-Korean summit held on April 27, wherein Kim Jong-Un and South Korean President Moon Jae-in vowed to pursue the complete denuclearisation of the Korean peninsula.
Meanwhile, the White House said that President Trump will host his South Korean counterpart Moon Jae-in for talks at the White House on May 22.