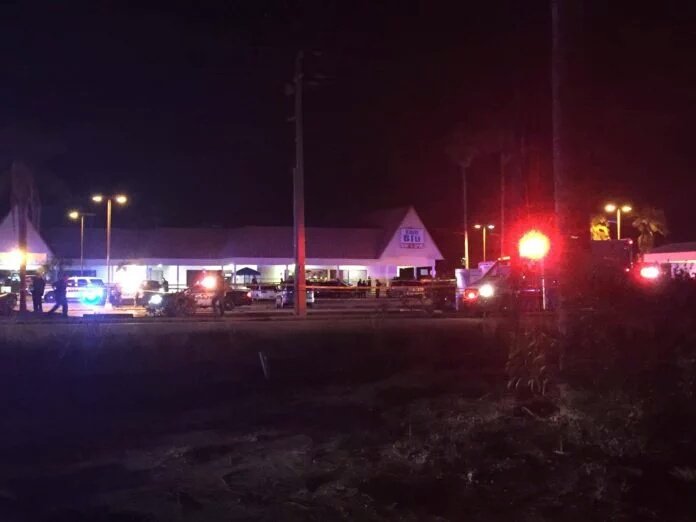 At least two people have died and 17 others injured in a shooting at a nightclub in the Florida city of Fort Myers, police said.
The shooting occurred around 12-30 am in the parking lot of Club Blu Bar and Grill in Fort Myers, Florida.
Three suspect has been detained, the police said. "The numbers, they're sort of fluctuating. We have multiple hospitals calling in. We're trying to confirm. So, 15 to 17. We do have two confirmed dead," Captain Jim Mulligan of the Fort Myers Police Department said.
"Officers arrived on scene. Found multiple people suffering from various levels of gunshot wounds. EMS was called, multiple units responded. Helped triage transport multiple people from the scene," he said.
According to local WinkNews, witnesses describe the moments outside the club as a "mad house". One woman who lives two blocks from Club Blu said she heard multiple gunshots.
People were crying and screaming, she wrote on her Facebook Page, adding that many were being carried on ambulances to area hospitals.
The injured were reported to have minor to life-threatening wounds. The shooting comes after a massacre at a nightclub in Orlando on June 12 in which a lone gunman killed 49 people in the deadliest mass shooting in US history.