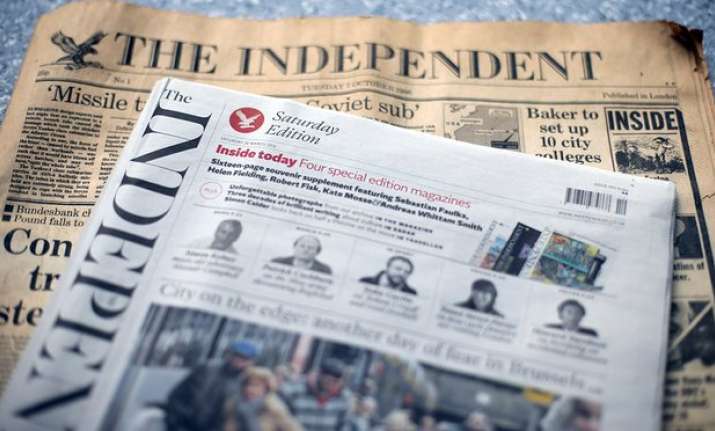 London: The final print edition of British national newspaper hit the shelves today as the newspaper decided to shut down its print operations and be made available on the digital format only.
The Independent, one of the youngest UK national daily newspapers, was launched by a group of journalists led by Andreas Whittam Smith.
The final paper also included a picture gallery of hard-hitting images from its 30 years' history. The move is an indication of a market trend which is forcing century-old newspapers to alter their business strategies.
However, the final print edition went out in style and with a scoop. The paper's front page features an exclusive story about a British connection in a plot to kill the Saudi King.
It also comprised of a striking image of train passengers being evacuated during the horrific terror attacks in Brussels.
The final edition of the newspaper features an investigation on vulnerable children who slip through the net when their families are re-housed.
Last month, owners Alexander and Evgeny Lebedev made an announcement that The Independent would cease to be printed but will continue in an online format.
It was originally a broadsheet newspaper and has been published in a tabloid or compact format since 2003.
Interestingly, the newspaper has not yet affiliated with any political party and features a range of views given on its editorial and comment pages.
In June 2015, the newspaper had an average daily circulation of just below 58,000, 85 per cent down on its 1990 peak, with the Sunday edition having a circulation of just over 97,000.