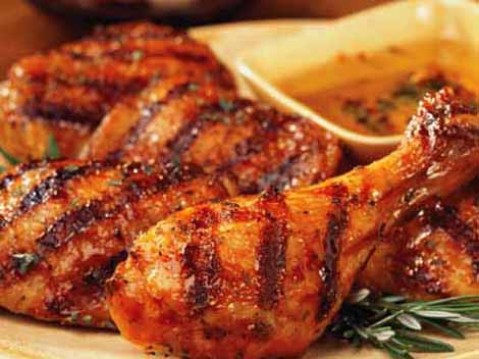 Despite knowing the harmful effects of animal suffering and harmful effects on the environment because of the meat industry, it's difficult for non-vegetarians to say goodbye to chicken.
But now, a new Indiegogo (a renowned crowd-funding website) campaign claims to have come up with a solution, which will not only control the ill-effects of meat industry but also let you keep enjoying your favourite food, says a report published in Daily Mail. 
SuperMeat, an Israeli startup, is trying to develop 'meal-ready' meat using tissue samples from a chicken, which seems as an initiative towards creating real animal meat without harming any animals. 
The 'cultured meat' not only seems to be a healthier and more humane option, but could also help people suffering from hunger throughout the world. 
SuperMeat says that the product is expected to be available for just Rs 335 per pound.
"We were looking for the best way to end animal suffering, but also be realistic about meat eating habits," Daily Mail quoted the campaign as saying.
The cultured meat would use a small tissue sample from a chicken, without harming the animal. The cells will then be grown and duplicated in a 'nutrient soup' allowing them to form tissues and eventually, actual meat.
 
So far, the startup has raised more than Rs 80 lakhs and is now expecting to raise Rs 335,00,000. 
The startup claims that cultured meat will not only revolutionize the industry, but will also help in reducing carbon emissions and increase food safety. 
SuperMeat also claims that for the same amount of meat, cultured meat uses 99 per cent less land, emits up to 96 per cent less greenhouse gases, and uses up to 96 per cent less water than the meat industry.