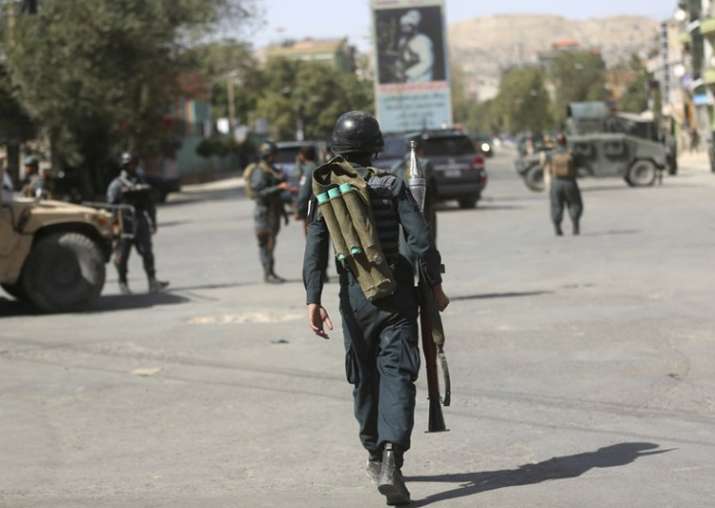 At least 20 people were killed in the hours-long siege of a Shiite Muslim mosque in the Afghan capital of Kabul today. Mohammad Salim Rasouli, chief of Kabul's hospitals, said at least 50 more were wounded, many of them children.
The mosque was packed with worshippers attending Friday prayers. Friday is the Muslim sabbath when worshippers usually attend prayers at the mosque.
Rasouli said that the death toll could rise because many of the wounded were seriously hurt.
Afghan President Ashraf Ghani condemned the attack and called on Islamic clerics around the world to condemn terrorism. He said the extremists have turned to attacking houses of worship because they are being defeated on the battlefield.
He vowed that Afghanistan would stay united in the face of these attacks and that terrorism would be defeated.
Police said that the hours-long attack at a Shiite Muslim mosque in the Afghan capital Kabul has ended with all four attackers dead. Police official Mohammed Sadique Muradi said two of the attackers blew themselves up and another two were shot by Afghan Security Forces. Worshippers, wounded and dead were being evacuated from the mosque. Muradi said the death toll wasn't immediately known.
The Islamic State group's affiliate in Afghanistan has claimed responsibility for attack. The IS-linked Aamaq news agency carried the claim on its website.
In the claim, IS said two of its fighters, seeking martyrdom, carried out the assault. It did not give further details.
The attack was the latest by IS to hit the Afghan capital. Last month, the Islamic State group attacked the Iraqi Embassy in Kabul and afterward, issued a warning to all Shiites in Afghanistan, saying IS militants would attack Shiite places of worship.
Within days of the embassy attack in Kabul, IS also took responsibility for a brutal suicide assault on a Shiite mosque in western Herat province that killed 32 people.