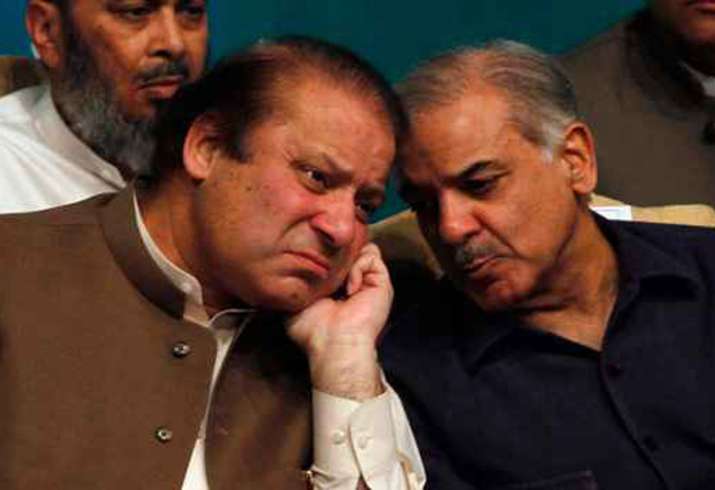 Punjab Chief Minister Shahbaz Sharif, who is set to succeed his brother Nawaz Sharif as the Pakistan Prime Minister, is looking to nominate his son Hamza as his replacement in Punjab as to keep the position in the family. Shahbaz Sharif is known to enjoy "a degree of comfort in dealing with his son Hamza", the Dawn newspaper reported, quoting insiders in the ruling Pakistan Muslim League-Nawaz (PML-N). However, the report said that the final say would rest with ousted Prime Minister Nawaz Sharif, who is looking to consolidate the party's control in Punjab. 
The PML-N cannot afford to lose its grip on Punjab at this time, especially since the next general elections are barely a year away, a senior PML-N leader was quoted as saying by the Dawn.
"Shahbaz wants his son, who is already acting as the Deputy Chief Minister, to succeed him for the remaining term in Punjab," a PML-N legislator from Punjab told the newspaper. "However, (it is up to) Nawaz Sharif to decide whether Hamza will be the right choice for the post or not."
The PML-N leader added that Shahbaz would continue to oversee matters in Punjab indirectly while his elder brother, Nawaz Sharif, would continue to govern the Centre from his Raiwind residence, the report said.
"Whoever is nominated for the CM post will follow instructions from Shahbaz...but his level of comfort with his son will be higher than with an 'outsider'. At the same time, Shahbaz wants to give his son the experience he needs to serve at the top level," the legislator said. 
A Punjab minister may keep the Chief Minister's seat warm for Shahbaz Nawaz's son for 45 days.
On Saturday, the deposed Prime Minister formally announced that Shahbaz Nawaz would be his successor and Petroleum Minister Shahid Khaqan Abbasi will be Premier for 45 days till Shahbaz Nawaz contests a by-election to enter the National Assembly.
There have often been rumours of Hamza Shahbaz's political tiffs with Nawaz Sharif's family and children. He had not openly defended his uncle Nawaz Sharif in the Panama Papers case, but also chose not to comment too much on the issue. However, both families have often denied rumours of any political disagreement.
The Dawn said the names of three others - Law Minister Rana Sanaullah, Information Minister Mujtaba Shujaur Rehman and Food Minister Bilal Yasin - were also being considered for the post of Punjab Chief Minister.