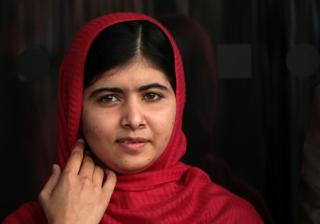 Nobel laureate Malala Yousafzai has said that Pakistanis themselves are to blame for the poor image of their country in the world.
Reacting sharply to the recent mob-lynching of a university student for 'blasphemy', Malala said that the Pakistanis are also giving a bad name to their religion i.e. Islam.
"We talk about Islamophobia and how people give a bad name to our country and our religion. No one is giving a bad name to our country or our religion. We are doing that all by ourselves. We are enough for that," Malala Yousafzai said in a video message.
On Thursday, a 23-year-old student Mashaal Khan was murdered in Pakistan  by a screaming lynch mob allegedly for 'publishing blasphemous content online' .
"This incident was not just about the death of Mashaal. It was also the death knell of the message of Islam. We have forgotten our religion...we have forgotten our values and decency," Malala said.
The young Nobel laureate advised Pakistani study and understand Islam carefully as it preaches tolerance and peace.
"It is the right of every Pakistani to live safely and peacefully. If we keep wantonly murdering people... no one is safe," she added.