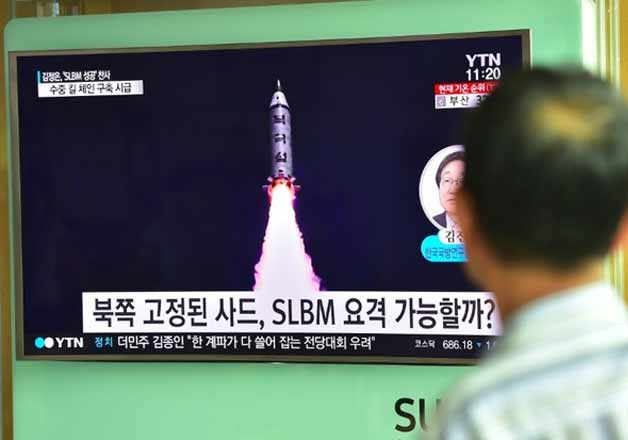 South Korea's military today claimed that North Korea was ready to conduct another nuclear test following its fifth nuclear detonation.
The warning of additional test is based on three tunnels excavated at Punggye-ri near which all of its underground nuclear tests were conducted.
"An additional test could be conducted in a tunnel that branches off from the second tunnel or in the third tunnel, where preparations have been completed," South Koreas's Defence Ministry spokesman Moon Sang-Gyun said.
The spokesman declined to elaborate, citing intelligence matters.
Moon, however, said that the country's military is on full combat-readiness to respond to "further nuclear tests, ballistic missile launches or land provocation" by the North.
All of Pyongyang's nuclear device tests took place in Punggye-ri. The first test was conducted in the first tunnel, while the second, the third and the fourth detonations came from the second tunnel.
The site of the fifth nuclear test is some 500 metres away from where the fourth test was conducted.
The UN Security Council had on Friday agreed to start work on new punitive measures -- even though five sets of UN sanctions since the first nuclear test have failed to halt the North's nuclear drive.
Sung Kim, the US State Department's special representative for North Korea policy, said yesterday during a visit to Japan that Washington and Tokyo would work closely "to come up with the strongest possible measure against North Korea's latest action".
He also suggested that the US may launch its own sanctions.
The envoy will arrive in Seoul later today and hold talks with his South Korean counterpart Kim Hong-Kyun tomorrow morning.
With Agency Inputs