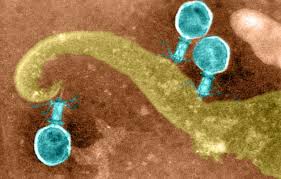 Powerful antibiotics have been found inside the nose of humans which can kill several dangerous pathogens, including the superbug MRSA, according to German researchers.
According to a study published in the journal Nature on Wednesday, the antibacterial substance which the researchers called as lugdunin, was able to treat infections in mice which is caused by  Staphylococcus aureus, which can lead to severe skin and wound infections. 
After the antibiotic was applied to the skin lesions of the mice that had been infected, scientists observed a very fast reduction in the wounds. 
"Existing antibiotics have been isolated mainly from microbes that live in the soil," said Andreas Peschel of Tübingen. "No one has looked systematically for antibiotics from bacteria that live in our bodies." 
As per research, the human noses containing the microbe Staphylococcus lugdunensis are free of the more dangerous Staphylococcus aureus.
This  is because S. lugdunensis produces a previously unknown compound, lugdunin, which removes S. aureus along with other drug-resistant strains known as MRSA that are a global public health problem  and other bacterial pathogens. 
S. lugdunensis creates lugdunin to clear competing species out of the nutrient-poor environment of the nose. 
Dr Peschel said that a new drug based on lugdunin would be able to transplant the bacteria that produce it, which seem to be harmless, into patients infected with antibiotic-resistant superbugs.
"This might be a proof of concept for something new: a probiotic way of preventing or fighting infection," he added.