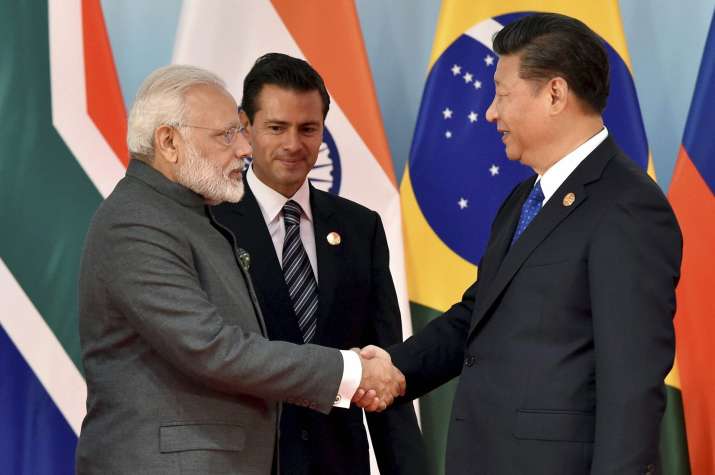 Prime Minister Narendra Modi and Chinese President Xi Jinping on Tuesday discussed the relations between the two countries , a week after the resolution of the over two-month-long standoff at Doklam in Sikkim region.
Excerpts from Foreign Secretary S Jaishankar's press conference after Modi-Xi Jinping meeting in Xiamen:
 1. Xi-Modi meeting lasted for over an hour.
 2. Discussions between both countries were constructive.
 3. India China agreed that both countries will not let differences become disputes.
 4. Both India and China are big countries and differences are bound to be there; but differences must be handled with mutual respect.
 5. Peace in border areas is prerequisite for India-China development.
 6. More efforts need to be made to ensure border disputes are avoided. 
 7. Counter terrorism issues were taken up during the course of BRICS, they were not discussed in this meeting.
 8. Both India and China know what happened at Doklam and this was not a backward-looking conversation, it was forward looking.
 9.  Strong affirmation at the leadership level to keep the relation on a forward and positive path.
10.The discussion was constructive. There was a reminder that we had agreed at Astana that we will not let differences become disputes, that was reaffirmed.