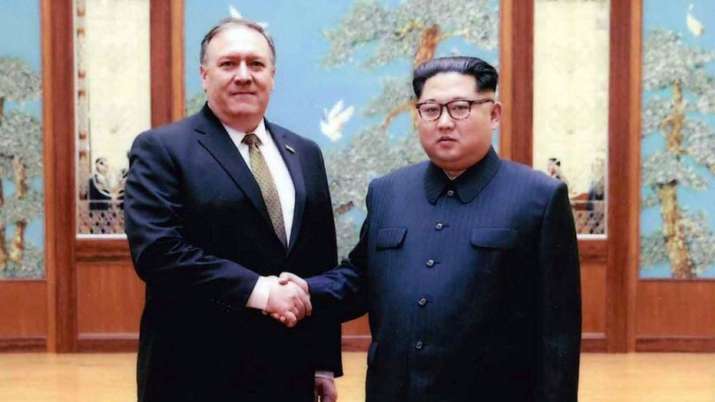 US Secretary of State Mike Pompeo will meet North Korean leader Kim Jong Un in Pyongyang on Sunday, his spokesperson informed media on Tuesday.
On Saturday, Pompeo will embark on a four-nation tour which will also include a trip to  Japan, South Korea and Beijing.
"In Tokyo, October 6-7, the Secretary will meet with Prime Minister Abe and Foreign Minister Taro Kono. In Pyongyang, October 7, the Secretary will meet with Chairman Kim Jong Un," State Department Spokesperson Heather Nauert told reporters at a news conference.
"In Seoul, October 7-8, the Secretary will meet with President Moon Jae-in, and Foreign Minister Kang Kyung-wha," said adding that in Beijing, October 8, he will meet with his Chinese counterparts to discuss bilateral, regional, and global issues.
Throughout the secretary's trip he will reiterate the administration's continued focus on the final, fully verifiable, denuclearisation of North Korea and longstanding commitment to our alliances and partnerships in the region, Nauert said. 
(With inputs from PTI)