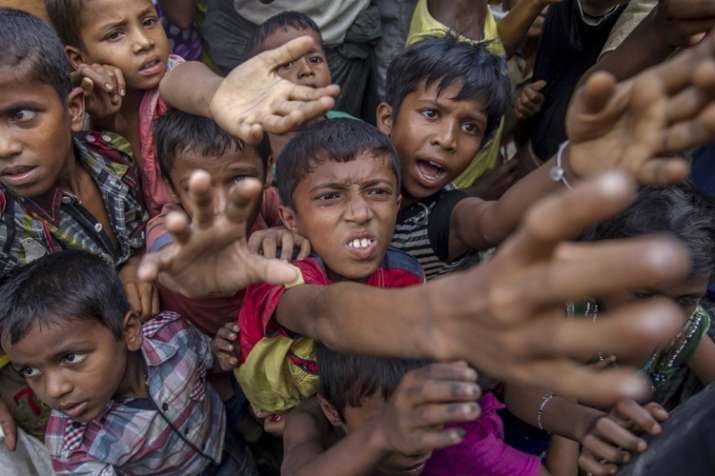 Myanmar's army today said that it has discovered a mass grave of 28 Hindus in violence-torn Rakhine state, blaming their killings on Muslim Rohingya militants, reports said. Militant group Arakan Rohingya Salvation Army (ARSA) was suspected to be behind the attack.
"Security members found and dug up 28 dead bodies of Hindus who were cruelly violently and killed by ARSA extremist Bengali terrorists in Rakhine State," a statement by the Myanmar army chief said. 
Rohingya militants had attacked police posts on August 25, triggering a security crackdown in the region which has resulted in exodus of over 4 lakh Rohingyas. 
The army said that there were 20 dead women and eight men in the graves, including six boys under the age of ten. It said that the bodies were found in village Ye Baw Kya which is near a cluster of Hindu and Muslim communities in northern Rakhine called Kha Maung Seik.