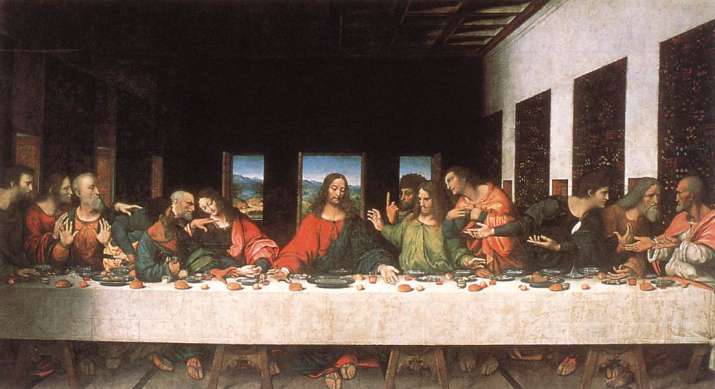 Fresh research claims to have unearthed a hidden message in Leonardo da Vinci's famous painting The Last Supper, which has been a subject of mystery and debate in wake of 'The Da Vinci Code' theories on the role of Mary Magdalene and 'The Holy Grail'. 
According to a Daily Mail report, there is something unique in The Last Supper that sets it apart from other paintings of its kind – while the earlier artwork portrayed the 13 disciples as saints, da Vinci's work suggests they were common people, and that Jesus himself was actually 'mortal'. 
"Though da Vinci's painting is the most widely recognised, it is not the only version of the Last Supper," Daily Mail quoted the Smithsonian Channel as saying. 
There are many other versions of Jesus, along with his 12 disciples that preceded da Vinci's 15th century painting. 
However, one thing that makes it stand out from the other paintings is the halos.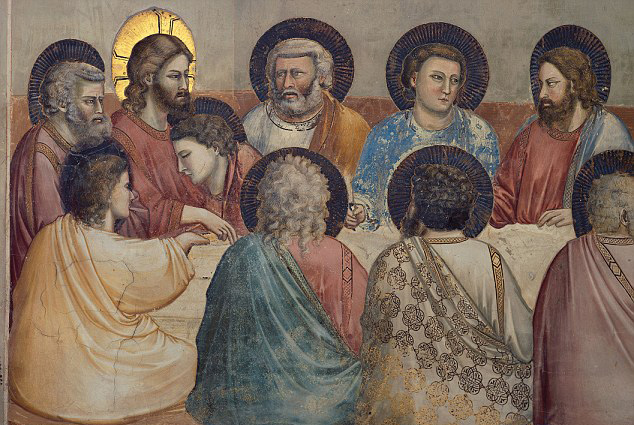 In da Vinci's depiction of The Last Supper, even Jesus does not have a halo around his head, indicating that he too was a common man like his disciples. 
"Before Leonardo da Vinci, all versions of The Last Supper showed Jesus and his disciples with halos, in effect, portraying them as saints," says Smithsonian Channel. 
Mario Taddei, a Milan-based inventor and expert on the works of da Vinci, asserts that by omitting halos in his painting, da Vinci wanted to convey a message.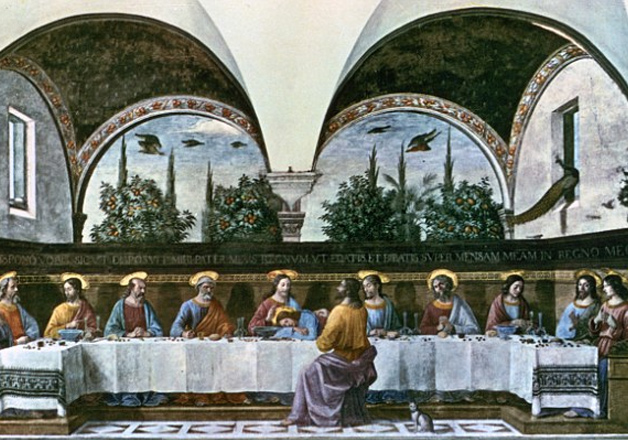 According to Taddei, the people shown in his paintings are not saints but are instead 'simple men', indicating that Jesus, too, were mortal. 
"I believe that Leonardo never put the halos because he thinks that the people are common people, and this is the true secret of Leonardo," explained Taddei. 
"There is no extraterrestrial or supernatural object inside the last supper. Leonardo wants to tell us that the thirteen men are simple men. And this said something much more powerful," he further added.