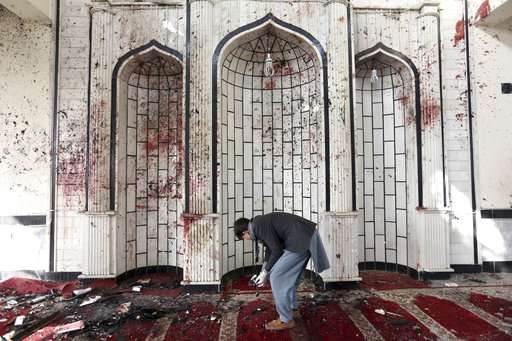 The Islamic State group is claiming responsibility for a suicide bombing attack on a Shiite mosque in Kabul that killed at least 39 and injured at least 41.
The group in a statement on its website says its fighter "Abu Ammar al-Turkmani detonated his explosive vest among the apostates" in the Imam Zaman mosque in western Kabul earlier in the day.
Islamic State has staged similar attacks on Shiite mosques in recent months.
The so-called Islamic State in Afghanistan has taken responsibility for most of the attacks targeting Shiites, whom the Sunni extremist group considers to be apostates.
Earlier this year, following an attack claimed by IS on the Iraqi Embassy in Kabul, the militant group effectively declared war on Afghanistan's Shiites, saying they would be the target of future attacks.