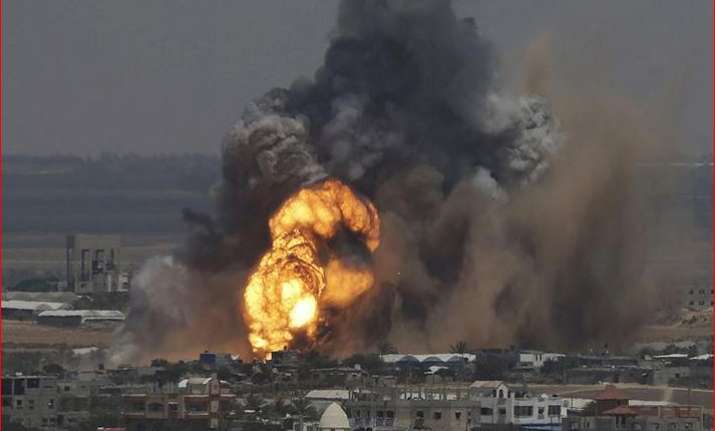 The Israeli Defence Forces (IDF) today bombarded two Hamas positions, the governing authority in the Gaza Strip.
The bombardment by the Israeli forces came following a missile attack on Israeli territory that caused no casualties.

 

The rocket launched from Gaza earlier on Tuesday hit near the Sha'ar Hanegev Regional Council in southern Israel, according to the IDF.
"In response to projectile fire from Gaza earlier today, IAF aircraft targeted two Hamas military infrastructures in Gaza," the IDF said.
Meanwhile, Palestinian security and medical sources reported that several explosions were heard in Gaza City and south of the coastal enclave, reports Efe news.
Health Ministry spokesman Ashraf al-Qedra told the media that no injuries were reported and several rescue teams were deployed to the area of the attacks.
(With IANS inputs)