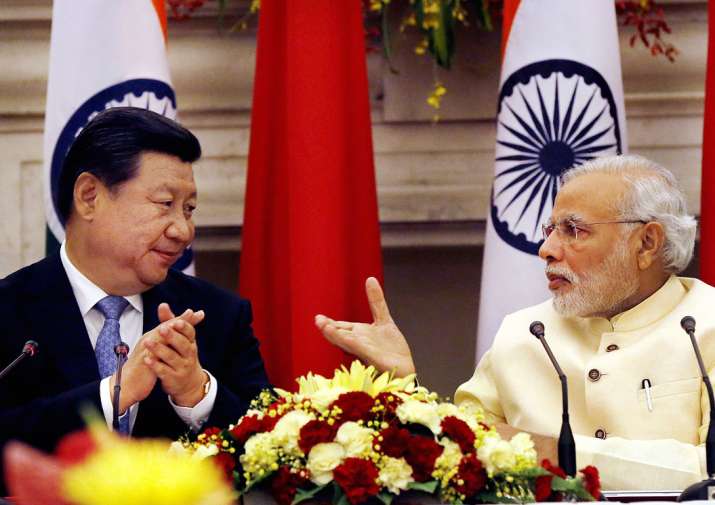 India's decision to expel three Chinese journalists will have "serious consequences" if it is done to take revenge for Beijing's move opposing New Delhi's bid for the membership of the Nuclear Suppliers Group, China's state media said on Sunday.
"If New Delhi is really taking revenge due to the NSG membership issue, there will be serious consequences," Chinese newspaper Global Times said in an editorial.
"In any case, it's not a good thing that India has turned down Chinese reporters' applications for new visas. The act has sent negative messages and media communications between China and India will inevitably be negatively impacted," it added.
The newspaper, linked to the Communist Party of China mouthpiece People's Daily, said that Chinese reporters come across many troubles while applying for a visa because "India has a suspicious mind."
'Complaints about difficulties of acquiring an Indian visa have also been heard from other Chinese who deal with India. In contrast, it's much easier for Indians to get a Chinese visa," it added.
The editorial, titled "India's expulsion of reporters is petty act", called for making a few Indians "feel Chinese visas are also not easy to get."
India has effectively expelled three journalists of China's official news agency, Xinhua, by refusing to renew their visas to work in the country. The move could further strain already sour relationship between two countries.
The visas of the three journalists, Delhi-based Bureau Chief Wu Qiang and two reporters in Mumbai Tang Lu and Ma Qiang, are expiring at the end of this month. All the three had sought extension of their stay by a few months till their successors arrive.
The extension to visa of the three journalists were denied after "concerns" flagged by the intelligence agencies, a report in Times of India said.
To the reports that the three journalists are suspected of impersonating other people to access several restricted departments in Delhi and Mumbai with fake names, Lü Pengfei, former India-based special correspondent with the Global Times, said there is "absolutely no need for Chinese journalists in India to conduct interviews under fake names."
To some reports attributing the expulsion to the journalists' meeting with exiled Tibetan activists, Pengfei said, "It is completely normal for reporters to request interviews with the Dalai Lama group."
The move, some experts said, was in retaliation to China's stand against India's entry into the NSG. China led a group of countries that opposed New Delhi's entry into the elite group of nuclear suppliers that would have made it easier for India to acquire nuclear technology.
China said that it was against India's entry because New Delhi has not signed any non- proliferation agreements.
"Speculation is swirling that India is taking revenge against China for the latter's opposition to India joining the Nuclear Suppliers Group (NSG)," the Global Times said in its Sunday's piece.
"By opposing India's NSG membership, China is not being disrespectful to India because it obeys the rule that all NSG members are required to be signatories to the Non-Proliferation Treaty," it added.