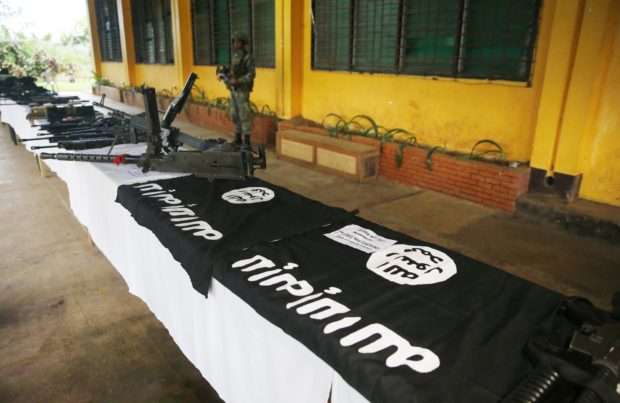 Joining hands in the battle against the Islamic State in the city of Marawi, India has rushed financial assistance of $500,000 (approx. Rs 3.2 crore), in the troubled Mindanao province, 800 km south of Manila, says a Times of India report. 
This is the first time India is sending financial aid to another country for relief and rehabilitation from deadly terror groups. 
The moves follows a conversation between External Affairs Minister Sushma Swaraj and Philippines' foreign secretary Alan Peter Cayetano on July 6. Swaraj had expressed "sympathies and condolences for the tragic loss of life in the Marawi city". 
Jolted by an attack on Marawi on May 23, Indonesia, Malaysia and the Philippines have launched joint patrols to control the movement of militants across their archipelagic region. 
The fighting has claimed the lives of at least 90 soldiers, 380 terrorists and dozens of civilians, according to reports quoting the local police chief.
Almost the entire population of about 200,000 have fled but it is understood that there are still hundreds of civilians who cannot escape.
The Philippines president, Robert Duterte has declared martial law as he called on his nation's armed forces to "crush" the Islamist extremists. 
With this financial aid, India is now the largest donor for the crisis. China, which is Philippines' new best friend, donated 15 million pesos (approx. Rs 1.9 crore).