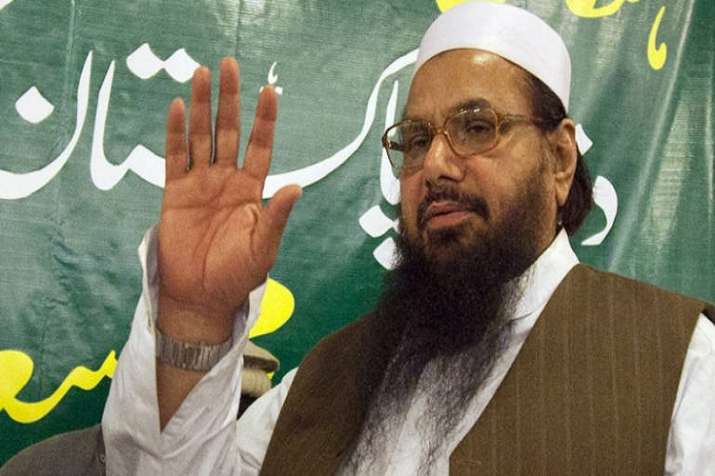 In a startling revelation, Major Asif Ghafoor, Director of Pakistan military's public relations wing, the Inter-Service Public Relations (ISPR), said that the army would have no problems if the founder of terror outfit Jamaa't-ud-Da'wah (JuD) and 26/11 Mumbai terror attacks mastermind Hafiz Saeed joins electoral politics. He added that if he and his party, the Milli Muslim League (MML) meet the requirements of the country's Election Commission (ECP), he will be allowed to participate in the country's politics after being approved by the Commission.
In an interview to The Indian Express Major Ghafoor said; "Hafiz Saeed is a citizen of Pakistan and anything he does, other than violence, is good. There is a process in Pakistan for anyone to participate in politics. The Election Commission of Pakistan has its rules and laws. If he (Hafiz) fulfills all those requirements that is for the ECP to decide."
On asked on whether Hafiz being roaming freely in Pakistan despite the UN strictures, Major Ghafoor said, "Hafiz Saeed is under custody or confinement as possible according to the law in Pakistan. There is no evidence against him and has been discharged by the courts. We have held him under the NPO, but there has been no evidence from the Indian side against him."
Saaed founded the terror outfit Lashkar-e-Taiba in the 1990s. But when it was banned after insistence from India, the United Kingdom, and the United States, he revived a much older organisation, the Jamaat-ud-Dawa (JuD) in 2002. While Saeed maintains JuD is a charity organisation, the UN Security Council banned it as a terror organization and declared Saeed a terrorist after the 2008 Mumbai terror attacks.
Hafiz Saeed launched his political party the Milli Muslim League last year. The party made its political debut in the NA-120 bye-election, where its candidate Yaqoob Sheikh secured the fourth position. On April 2, the US Department State designated the MML along with Tehreek-e-Azaadi Jammu and Kashmir as aliases of the terror outfit Lashkar-e-Taiba.
Earlier in December last year, shortly after his release from house arrest, Hafiz Saeed announced that his party would contest the 2018 national elections. General elections are scheduled to be held in Pakistan in July 2018.