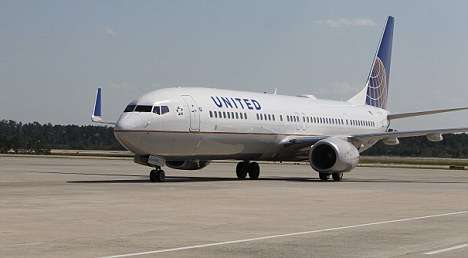 Washington: In another incident of growing incidents of discrimination, a 40-year-old US man was shamed and removed from a plane for his "identifiably Arabic and Muslim name."
The incident dates back to December 6, 2015, when Mohamed Ahmed Radwan, a chemical engineer by profession, had taken his allotted seat on board a flight from Charlotte to Detroit aboard American Airlines.
After taking his seat, Radwan said that a female flight attendant loudly announced, "Mohamed Ahmed, Seat 25-A, I will be watching you."
After a minute, she repeated, "Mohamed Ahmed, that is a very long name, Seat 25-A, I will be watching you."
"25-A: you will be watched," she repeated.
"I was in total shock. I've been flying for over 30 years, and I've never heard something like that," he said in his compaint.
American Airlines employees talked to Ahmed, he was told that the attendant felt "uncomfortable" and he was escorted off the flight.
Radwan alleged that the flight attendant did not make such announcement for any other passenger.
When asked for clarity on the statement by Radwan, the flight attendant said she was going to monitor everyone.
The matter came to light after a complaint was registered with the transport authorities by the Council on American-Islamic Relations (CAIR).
Authorities said Mohamed Ahmed Radwan was removed from the flight last December because of his "identifiably Arabic and Muslim name."
Airlines are strictly prohibited from discriminating against passengers based on religion, ancestry and national origin, among other criteria under federal law.
According to the reports by Charlotte Observer, CAIR sent a letter to the Department of Transportation (DOT) on June 20 urging that there should be "thorough investigation" in to prevailing practices of major airlines.
CAIR also suggested that DOT should develop policy guidelines on the factors deciding to remove a passenger from a flight.
Meanwhile, Radwan, who has been a US citizen for over a decade, said he never felt so threatened before. "I felt too unsafe to fly with American again," Radwan said.
It was worse than facing humiliation of being treated like a terrorist, he said.
"I've been a US citizen for 13 years, but at that moment I felt my sense of being American taken from me," he further added.