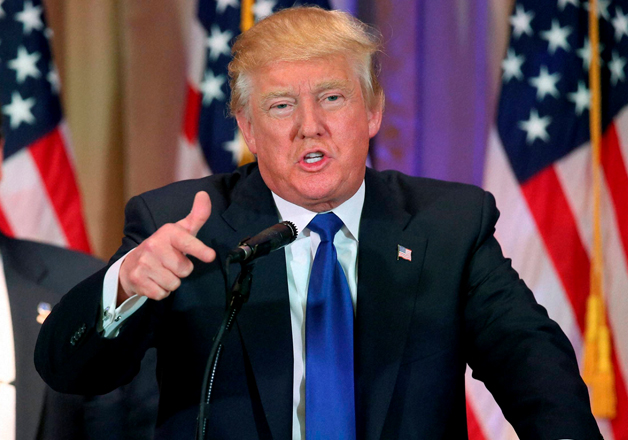 Washington: US Republican front-runner Donald Trump, who is still short of amassing the requisite 237 delegates, has issued a warning of sorts, saying there would be widespread turmoil in case he fails to seal the party nomination for November 8 election.
"I don't think you can say that we don't get it automatically. I think you'd have riots. I'm representing many, many millions of people," Trump said in an interview to CNN.
After having won most of the party's primary and caucus elections, the New York billionaire has still not been able to secure a place for himself in the nominations.
Trump had scored victories in three states, Illinois, North Carolina and the big-prize Florida, but one crucial loss of Ohio, to John Kasich, has left open a window of opportunity for those who oppose him to block his ascent as the Republican election nominee.
Tuesday's votes in five states had been viewed as a pivotal moment in the Republican presidential campaign. For the first time, two states, Ohio and Florida, had winner-take-all contests. A Trump sweep could have given him an insurmountable lead in the delegate count.
Trump won the biggest prize of all 99 Florida delegates as well as winning North Carolina and Illinois, and was locked in a tight race with Cruz in Missouri.
But Kasich's win, capturing all of Ohio's 66 delegates, was crucial to keeping alive the hopes of mainstream Republicans trying to stop Trump.
Trump now has 619 delegates, Ted Cruz 394, John Kasich 136 and Rubio left the race with 167. It takes 1,237 delegates to win the Republican nomination for president.