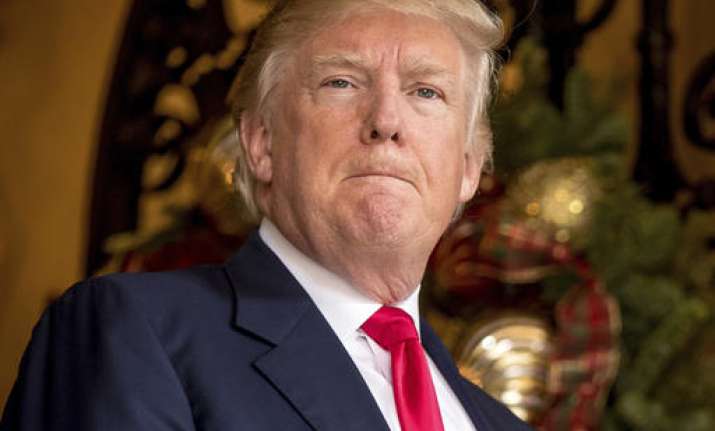 US President-elect Donald Trump's tweet calling for strengthening and expansion of country's nuclear arsenal reflects a major policy change compared to the policies of the outgoing Obama administration, according to a media report.
An article written by Karen DeYoung in The Washington Post today underlined that the Barack Obama administration had actually pushed for reduction and ultimately elimination of nuclear weapons.
"The US must greatly strengthen and expand its nuclear capability until such time as the world comes to its senses regarding nukes," Donald Trump tweeted yesterday.
The Washington Post described this as a major national security policy shift, while the strong nuclear non-proliferation lobby in the US expressed their alarm over such a statement coming from the incoming president.
"It is dangerous for the President-elect to use just 140 characters and announce a major change in US. Nuclear weapons policy, which is nuanced, complex, and affects every single person on this planet," said John Tierney, executive director of the Center for Arms Control and Non-Proliferation and a former 18-year Member of Congress.
Since the end of the Cold War, there has been a bipartisan consensus that there should be a reduction in the reliance on nuclear weapons in US defence policy and a decrease in the overall stockpile of nuclear warheads, he said.
"Calling for an expanded nuclear arsenal shatters that consensus, would likely place the US in violation of a key arms control treaty with Russia, and would almost surely lead to a new nuclear arms race," Tierney said.
With more than 7,000 warheads, currently the US has the largest stockpiles of nuclear weapons, followed by Russia, United Kingdom, France and China.
"Building more nuclear weapons or increasing nuclear explosive power sends a message to the rest of the world that nonproliferation is no longer a key goal of the United States," the lawmaker said.
"It would also increase the chances of a catastrophic nuclear accident or exchange. The potential consequences of changing US nuclear weapons policy so drastically are simply unimaginable," Tierney said.
Trump's statement on nuclear weapons came a day after he met top generals from the Pentagon. Among them included Air Force Lt Gen Jack Weinstein, deputy chief of staff for strategic deterrence and nuclear integration.
Current plans already call for spending USD 1 trillion over the next three decades to modernize and maintain the US nuclear arsenal.
The Pentagon has expressed concern about being able to afford.
Senator Al Franken from Minnesota said Trump's tweet is "a direct departure" from decades of bipartisan efforts to reduce the role of nuclear weapons in our national security policy.
As Americans look to Trump to move the country forward, "I urge him to rethink his position on nukes for the safety of our nation," Franken said.
(With PTI inputs)