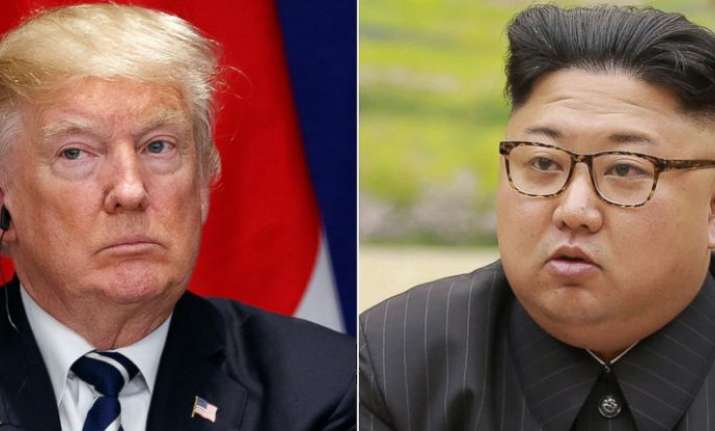 Days after North Korean leader Kim Jong Un warned the United States that he had a nuclear button on his desk and that the entire country was within range of his weapons, US president Donald Trump has hit back at the North Korean leader by saying that his nuclear button is bigger and better.
"North Korean Leader Kim Jong Un just stated that the "Nuclear Button is on his desk at all times." Will someone from his depleted and food starved regime please inform him that I too have a Nuclear Button, but it is a much bigger & more powerful one than his, and my Button works!", the US president tweeted.
The US president's latest tweet comes in response to Kim Jong's declaration earlier this week that he has a button for nuclear weapons on his table and the entire US mainland is now within strike range. "The entire United States is within range of our nuclear weapons, a nuclear button is always on my desk. This is reality, not a threat," Kim had said in the annual address.
"This year, we should focus on mass-producing nuclear warheads and ballistic missiles for operational deployment. These weapons will be used only if our society is threatened", the North Korean leader had said.
North Korea conducted its most powerful nuclear test to date in September and launched three intercontinental ballistic missiles into the sea in July and November, indicating that it is closer than ever to gaining a nuclear arsenal that could viably target the mainland United States.