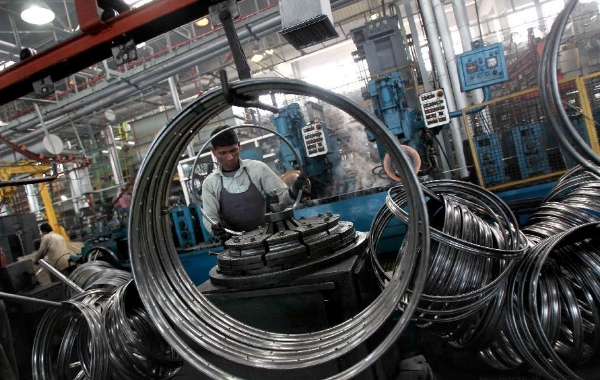 An arrogant attitude towards India and ignoring its growing competitiveness in the manufacturing sector could have dangerous consequences for China, state-run Global Times said in an editorial today.
Warning China against ignoring the achievements of India, the article noted that India's projected growth rate of 8.3 per cent in the manufacturing sector, despite the demonetization exercise pulling down growth, cannot be overlooked.
Adopting an arrogant attitude towards its western neighbor could be a very dangerous venture, it said.  
"India's January exports to China soared 42 percent year-on-year was overlooked by most Chinese analysts, but it will be a very dangerous venture if China adopts an arrogant attitude toward India's increasing competitiveness."
The article further noted that analysts were keeping themselves busy at pointing fingers at economic India's growth rate, while ignoring the bright spots.
"There has been a lot of discussion about whether India's higher-than-expected economic growth of 7 per cent from October to December 2016 is authentic and reliable. Meanwhile, less attention is being paid to bright points in the country's economy. What cannot be overlooked is the increasing competitiveness of the manufacturing sector in India."
The article argues that even if the 8.3 per cent manufacturing growth was exaggerated as analysts suspected, the rate was still a big achievement in view of the demonetization exercise.
"Manufacturing development in a large country like India means more pressure on China. The increasing competitiveness from India's manufacturing sector is a issue of strategic importance and deserves more attention."
The daily said it would be premature to say if India could replace China as a manufacturing giant.
"It is not easy to form a complete industry chain from screw to commercial airliner in a short time, increased competitiveness from Indian-made products should be closely watched."
(With IANS inputs)