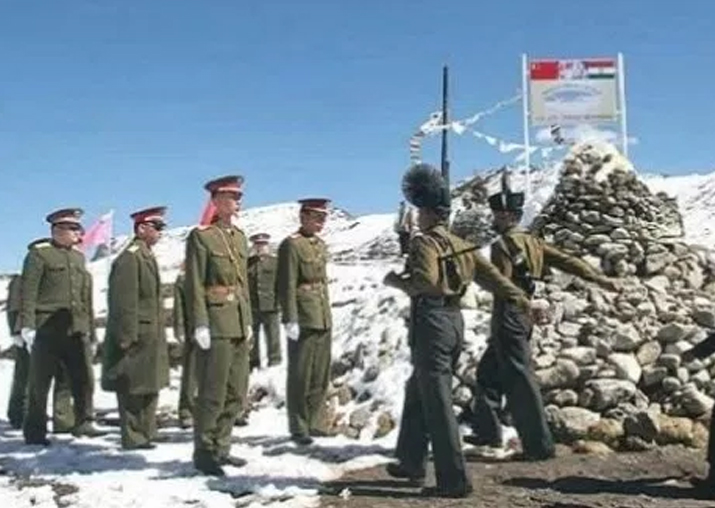 China today said that India should draw strong lessons from the stand-off in Doklam sector to avoid similar incidents in future. 
Colonel Wu Qian, spokesman of the Chinese Ministry of Defence, claimed that Doklam is a part of China's territory and reiterated his country's view that India had 'illegally trespassed'.
"We hope the Indian side can draw lessons to avoid similar incidents repeating in the future," he said while responding to the recent remarks of Indian Army Chief General Bipan Rawat that Dokalam is a disputed territory between China and Bhutan.
"Donglong (Dokalam) is part of China," Wu added.
General Rawat had recently said that India needs to shift focus from its border with Pakistan to that of China and spoke of pressure being exerted by Beijing along the Line of Actual Control (LAC).
"The Peoples Liberation Army (PLA) of China has occupied the area in the west of Torsa nullah called northern Dokalam. At the actual spot the two sides have disengaged. The tents remain. The observation posts remain. This is a territory disputed between Bhutan and China," he had said.
The Chinese official further said that the "the remarks of the Indian side also shows that the illegal crossing of the Indian border troops is clear in fact and nature".
Referring to Gen Rawat's remarks that India should take the neighbouring countries along with it to deal with China, Wu said, "I want to emphasise that the country should be treated equally regardless of its size. The concept sphere of influence is demonstration of Cold War mentality. The Chinese side (is) always opposed to it."
Rawat had said that countries like Nepal, Bhutan, Myanmar, Bangladesh, Sri Lanka and Afghanistan have to be kept on board as part of a broader strategy to deal with China, and India must make "wholehearted" efforts to continue extending support to them.
Troops of India and China were locked in a 73-day-long standoff in Dokalam since June 16 after the Indian side stopped construction of a road in the disputed area by the Chinese Army. Bhutan and China have a dispute over Dokalam. The face-off had ended on August 28.
Wu also denied reports that China plans to establish a military base or counter terrorism base in Afghanistan.
"The report on China building a military base in Afghanistan is totally groundless," he added.
With PTI Inputs