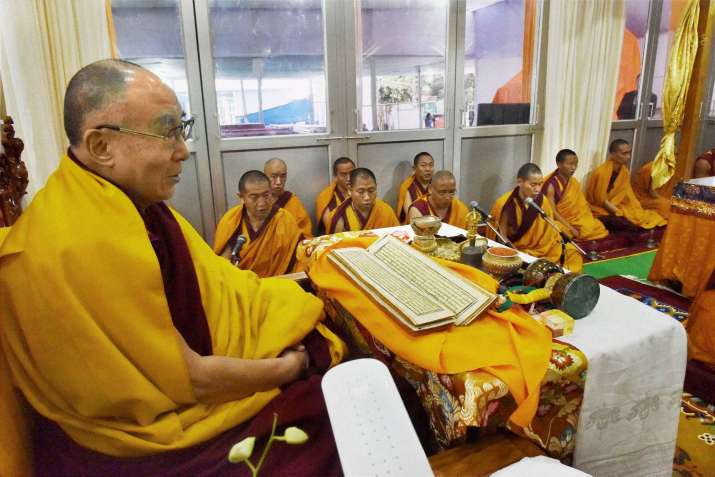 Thousands of Tibetan pilgrims who flocked to India to attend a religious event held by Dalai Lama have returned to China under pressure from Beijing,  according to reports from Nepal and China.
China's state-run Global Times reported earlier this week that the "renewed" travel restrictions were imposed to battle terrorism and separatism.
Chinese authorities are reported to have instructed the family members of pilgrims to inform them to return to Tibet by January 3 before the Dalai Lama begins his teachings.
However, according to the Tibetan government-in-exile, such travel restrictions have never been imposed by China at least in the recent past.
Chinese government has reportedly begun confiscating passports from Tibetans in Tibet since November 2016.
"Taking advantage of the presence of the Dalai Lama, the Kalachakra (wheel of time) teachings have inveigled Tibetans into illegally going abroad over the last decade," Zhu Weiqun, chairman of the Ethnic and Religious Committee of the Chinese People's Political Consultative Conference, told the Global Times on Thursday.
"Considering that the large-scale ritual needs years of preparation, the India-based ceremony frequently degenerates into a political tool," he added.
The 81-year-old Tibetan spiritual leader will this month preside over the Kalachakra teachings at Bodhgaya in eastern India, where the Buddha is said to have attained enlightenment more than 2,000 years ago. Tens of thousands of pilgrims from all over the world are expected to attend the event.
But as preparations got under way on Wednesday, the chairman of the organizing committee Karma Gelek Yuthok said almost 7,000 pilgrims had returned to China, citing pressure from authorities there, reports news agency AFP.
"It is unfortunate, they have returned after Chinese pressure. They are nearly 7,000," he told journalists in Bodhgaya.