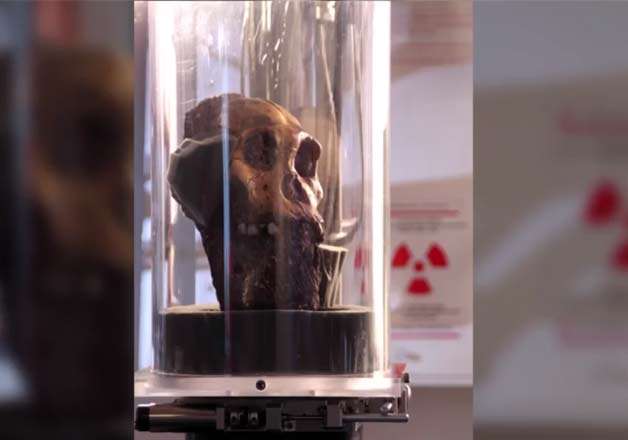 Cancer has been one of the deadliest diseases ever known to mankind. Despite the advancement in technology, several scientists are still struggling to find an absolute cure to this so-called 'modern' disease.
However, recent research questions the belief of cancer being a relatively new disease. Fresh revelations by scientists claim that humans have been fighting cancer for over a million years.
Yes! It's true. Scientists have discovered the earliest known case of one of the world's most deadly diseases that possibly dates back a staggering 1.7 million years ago.
According to the reports, scientists have found a human foot bone in fossil-rich region of South Africa known as the Cradle of Humankind.
The bone, with the help of 3-D imaging, was later diagnosed with aggressive type of cancer called osteosarcoma.
This human fossil is said to be 1.7 million years old.
"The bone should have been hollow, and for it not to be hollow requires an expansion of some sort. So we compared it with modern biopsies of cancer patients and realised it was a malignant tumour," Dr Patrick Randolph-Quinney told a leading daily.
"We don't know whether it was the cancer that killed him or something else. It would have certainly affected his mobility so it's just as likely he was killed by a sabertooth tiger," he further added.
This discovery is being considered as a big achievement as the oldest known human fossil associated with evidence of cancer so far was dated back to around 3,000 BC.
"The presence of a benign tumour in Australopithecus sediba is fascinating not only because it is found in the back, an extremely rare place for such a disease to manifest in modern humans, but also because it is found in a child," said Patrick.
"This, in fact, is the first evidence of such a disease in a young individual in the whole of the fossil human record," he said.
"Not only has there been an assumption that these sorts of cancers and tumours are diseases of modernity, which these fossils clearly demonstrate they are not, but that we as modern humans exhibit them as a consequence of living longer, yet this rare tumour is found in a young child," said Lee Berger.
The research was published in the South African Journal of Science.