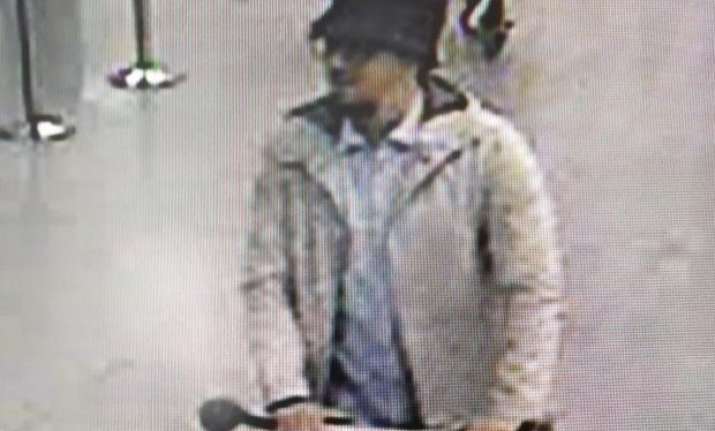 Brussels: The Belgian media today withdrew its earlier reports which claimed a major breakthrough in the investigations into the ghastly attacks that left 34 dead in Brussles yesterday. A Belgium paper that had earlier reported the arrest of prime suspect in Tuesday's bomb attacks in Brussels said the person is yet to be detained.
Najim Laachraoui who was reportedly detained by the police in the Anderlecht,a suburb of Brussels, district had been misidentified, it said later.
An alleged jihadist, Najim was suspect of involvement in the attack at the Brussels airport on Tuesday, according to local daily newspaper La Libre Belgique.
The Islamic State group has claimed responsibility for the attacks that struck in the heart of Europe, killing at least 34 people and wounding over 200 in back-to-back bombings at the Brussels airport and the suburban metro.
The European Union's capital woke up under guard after the string of blasts shook Brussels on Tuesday.
Police conducted raids overnight and circulated a photo of three men seen at the airport wheeling trolleys that presumably contained explosives-filled suitcases.
Police have also identified two brothers as the suspected suicide bombers in Tuesday's attack at the Brussels airport and said they were linked to Paris attacks suspect Salah Abdeslam, Belgian state broadcaster RTBF reported on Wednesday.
The two other men have been named as Khalid and Ibrahim El Bakraoui, brothers who were known to police for involvement in organised crime, according to Belgian public broadcaster RTBF.
The suicide attackers who struck Brussels airport, killing at least 14 people, carried their bombs in their luggage, the local mayor told a news agency.
"They came in a taxi with their suitcases, their bombs were in their bags," Zaventem mayor Francis Vermeiren said.
"They put their suitcases on trolleys, the first two bombs exploded. The third also put his on a trolley but he must have panicked, it didn't explode," he added.
Belgian authorities released a photo taken from CCTV footage of three suspects pushing luggage carts in the airport, saying two of them apparently were suicide bombers and that the third — dressed in a light-colored coat, black hat and glasses — was at large.
(With agencies)