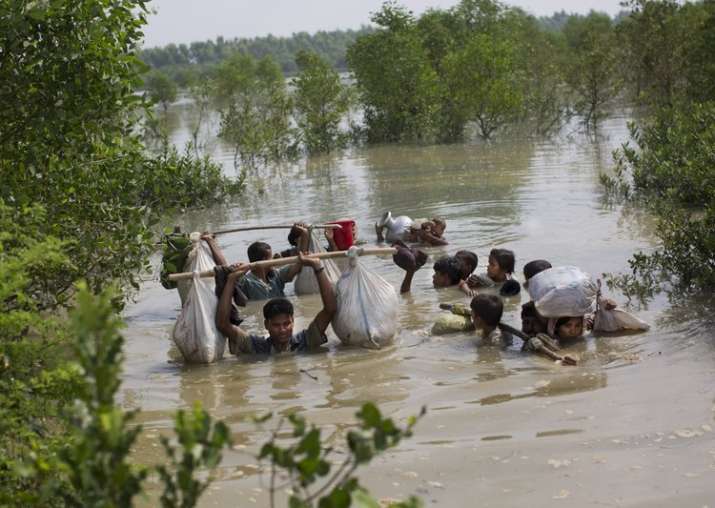 An unknown number of people are believed to be drowned when a trawler carrying Rohingya Muslims fleeing Myanmar capsized in the Bay of Bengal. According to Yakub Ali, a Bangladeshi Police official, five bodies have been recovered from the water till this morning. The boat had capsized around midnight.
Ali said that residents of Shah Porir Dwip fishing village had recovered the bodies. 
Ali said that he believed the boat had been carrying about 35 people when it overturned, but could not say how many were missing or had made it to shore.
Villager Mujibur Rahman said that he had helped recover some of the found bodies and "many more are feared dead."
It was not immediately clear where the boat began its journey, or if the passengers had been among some 450 detained by Bangladeshi border guards and ordered Tuesday to return to Myanmar.
While some border guards were letting refugees across the borders, others were sending them back.
Lt. Ashraf Kabir, in charge of the coast guards at the nearby St. Martin's Island, said Wednesday that the guards had rounded up about 450 Rohingyas who had taken shelter in islanders' homes.
"We brought them together and asked them to go back by boat," he said. "We asked them to head for Myanmar. But we came to know that many of them instead went to Shah Porir Island."