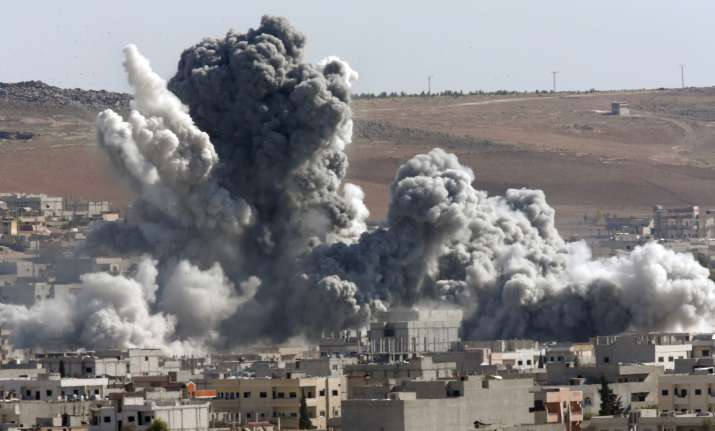 Hours after the US and Russia reached an agreement on a ceasefire, set to begin on Monday, at least 90 people were killed in airstrikes in northern Syria, authorities announced.
A UK-based non-profit group, Syrian Observatory For Human Rights (SOHR) reported that 58 people were killed in an airstrike on a market in the city of Idlib and another 32 when warplanes bombed the Aleppo province.
As per SOHR, the death toll could rise as numerous people were also wounded in the bombings, some critically.
Other parts of the Idlib province including near Jisr al-Shughur, Ain Al-Bayda, Hambushia and Bidama were also struck by the airstrikes.
Currently, airstrikes are being carried out in Syria by the government, Russia, Turkey and the US-led international coalition.
The agreement was announced on Saturday by US Secretary of State John Kerry who said he had reached the deal with his Russian counterpart Sergei Lavrov that seeks ceasefire all over Syria.
The announcement came after intensive US-Russian talks in Geneva in a bid to end the five-year-long fighting in the Arab country.