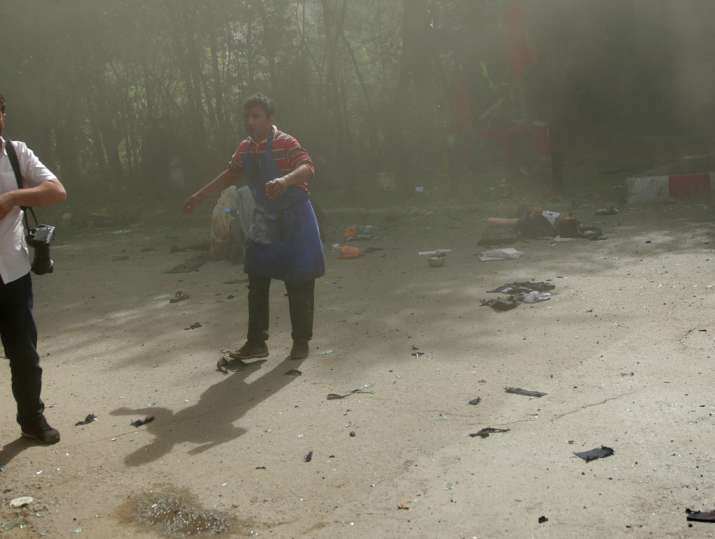 At least six people were killed in double explosions that targeted central Kabul in war-torn Afghanistan Monday morning. 
14 people were injured in the twin blasts, according to Kabul authorities. 
Mohammad Asim, chief of the Kabul ambulance service, said that the first blast killed five people and wounded 11 others while the second blast killed one person, a journalist, besides injuring 3 others, including two police officers. 
According to Dawood Amin, the chief of Kabul Police, the area of the capital that was targeted by the blasts included foreign offices. 
Mohammad Mousa Zahir, director of Wazir Akbarkhan Hospital, said several people suffering injuries from the blast were being treated at the hospital. 
No one immediately claimed responsibility for the attacks. 
The local Islamic State group affiliate and the more firmly established Taliban carry out regular attacks around the country, with the Taliban usually targeting the government and security forces and ISIS targeting the Shiite minority. Both groups want to establish strict Islamic rule in Afghanistan. 
(With AP inputs)