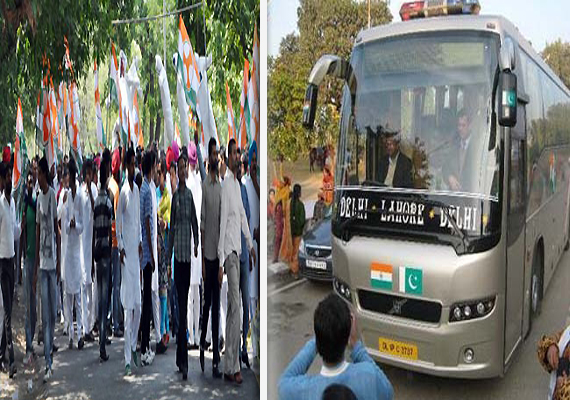 Amritsar, Aug 9: A group of Youth Congress workers today tried to stop the Delhi-Lahore Friendship bus on Attari Road near Amritsar.
Local police escorting the bus quickly swung into action and took the workers into custody.
The Youth Congress workers were shouting anti-Pakistan slogans over the killing of five Army jawans near the Line of Control in Poonch sector last Monday night.
India has blamed Pakistani army for carrying out the brazen attack in which four jawans of 21 Bihar Regiment and another for Marathi Light Infantry were killed near Sarla post in Poonch sector.